What Are The Most Popular Home Improvements?
If you've recently bought a new house and are looking to prioritise which renovations to do first, a question you may ask yourself is "what are the most popular home improvements?"
It's a logical question to ponder as you'll most likely thinking about which works will have the most impact in terms of improving your home life, and seeing what's at the height of popularity could provide both direction and inspiration.
Furthermore, making home improvements instead of moving home is surging in popularity due to the absolute shambles of the UK housing market at the time of writing this! With interest rates so high and property prices falling, it's no wonder so many are choosing to stay put and improve on what they have.
Ask yourself the questions…What is your budget? How long do you plan on staying in your current home? Is boosting the resale value of your home most important to you? Do you wish to make your home greener or more environmentally friendly?
Here are some of the most popular home improvements to help you prioritise in terms of your home improvement goals…
Redecoration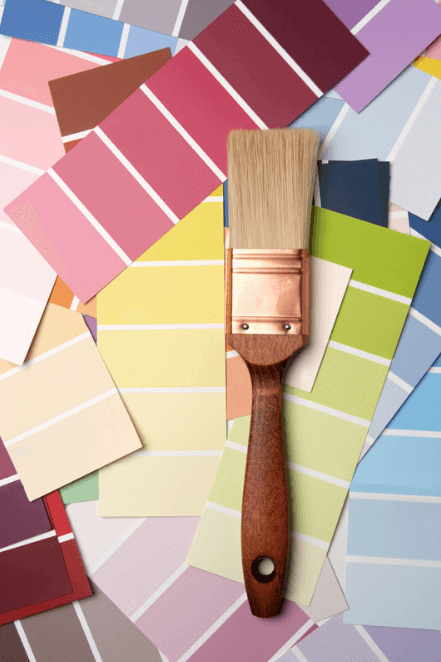 Simple, cheap and can be pretty game-changing. A fresh lick of paint, new wallpaper and the addition of ornaments are inexpensive renovations that can have a massive impact on your home life. 
The colour of interiors is such an important factor when it comes to the ambience of a room. Imagine any room in your house that you think could do with a facelift, and just start to envisage that room with a fresh, new colour. It could change things quite a lot couldn't it?
Greens & blues are very popular paint colours at the moment. Their calming tones and reminders of the outdoors & seaside make them a great selection for many rooms!
Feature walls are also in vogue as they provide a variety of visuals in a room, and provide a sense of variety for those within it. The same could be said for the addition of ornaments, plants, accessories or artwork which again…can have a tremendous effect on the atmosphere of a living space. 
A top tip – If you have any leftover paint lying around, maybe paint the borders of any picture frames you have hanging around the house?
New Flooring & Carpets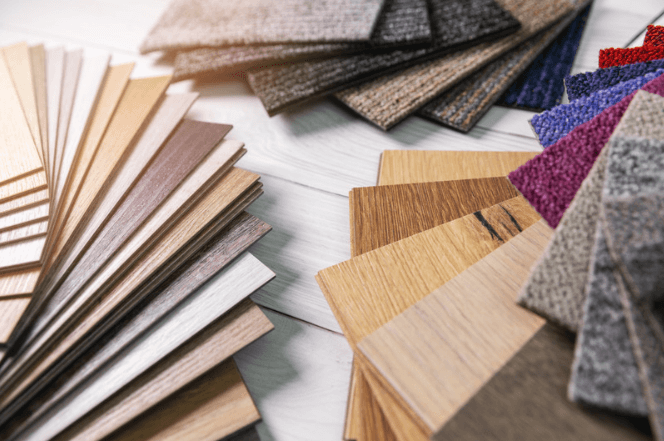 New flooring in bathrooms and kitchens seems to be quite trendy at the moment. These are two of the most frequented rooms in a home, so it's no wonder why homeowners will look to freshen up these areas due to the increased footfall. 
Adding new flooring & carpets to your home is a great way to future-proof it. Future buyers will always factor in how much work they'll have to do to a house after they buy. Having relatively new flooring will certainly be an attractive feature.
New flooring can also help with a room's climate control. Many carpet and laminate options provide high quality insulation and sound dampening. They're also a great way to freshen up the look of a living space. Light greys are very much trending at the moment in the flooring world.
Underfloor Heating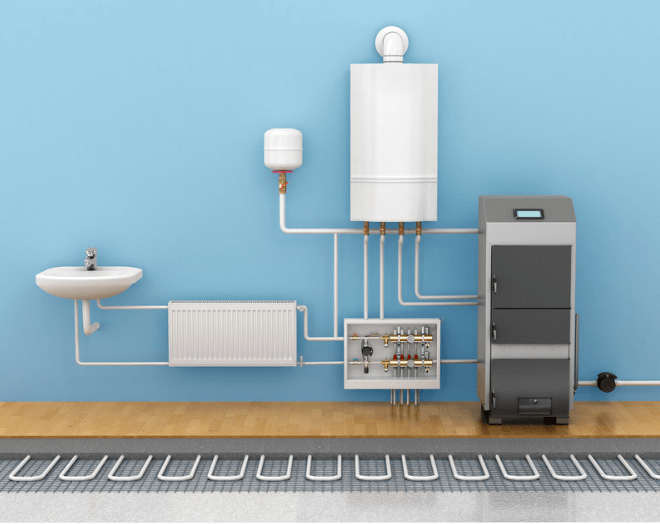 There's something oh so satisfying about having that warm feeling on your toes, and that can only be achieved via underfloor heating. Very popular in bathrooms, but is also becoming common in other areas of the house…particularly R&R areas and open plan living spaces.
It's best to install underfloor heating when part of a wider project e.g. redoing a bathroom or the construction of a new extension. Speaking of which…
Fitting A New Bathroom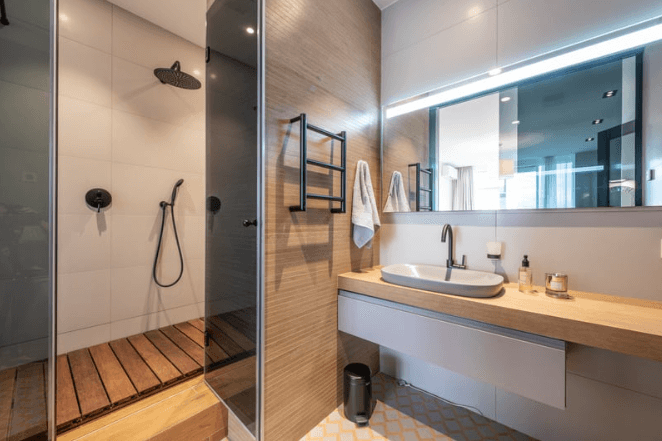 On average, people update their bathrooms once a decade. With the reasons often being either outdated decor, the lifespan of bathroom products nearing their end or the desire to add value to a property. 
The bathroom must strike the perfect balance between practicality and luxury. Can it deal with the hassle and bustle of the morning rush whilst also be able to provide the tranquil environment necessary for escapism via bubble bath? 
A very popular trend at the time of writing is turning your bathroom into a wet room. Where a bathroom is totally waterproofed and the shower area is the same level as the rest of the floor. Bathrooms like this ooze a luxurious feel so it's easy to see why they've become so popular!
Fitting A New Kitchen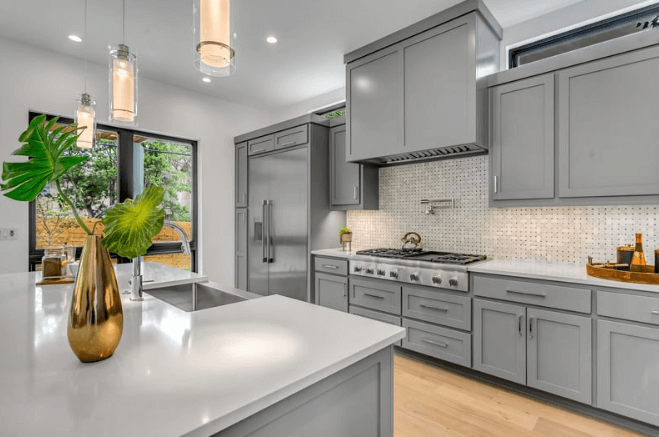 The kitchen is the heart of a home and seeing as many families spend a huge percentage of their time here, it's no surprise why this is high up there on many people's renovation lists. 
To achieve the dream kitchen layout, a kitchen extension is often the answer. The additional space can create room for an open plan dining area, more necessary storage and enough room for the coveted kitchen island. 
However, if you're content with the amount of square footage available, a kitchen refresh/redesign may be all you need. A fresh colour scheme, new cabinets, updated appliances and apt accessories can make the world of difference!
Building A Single Storey Extension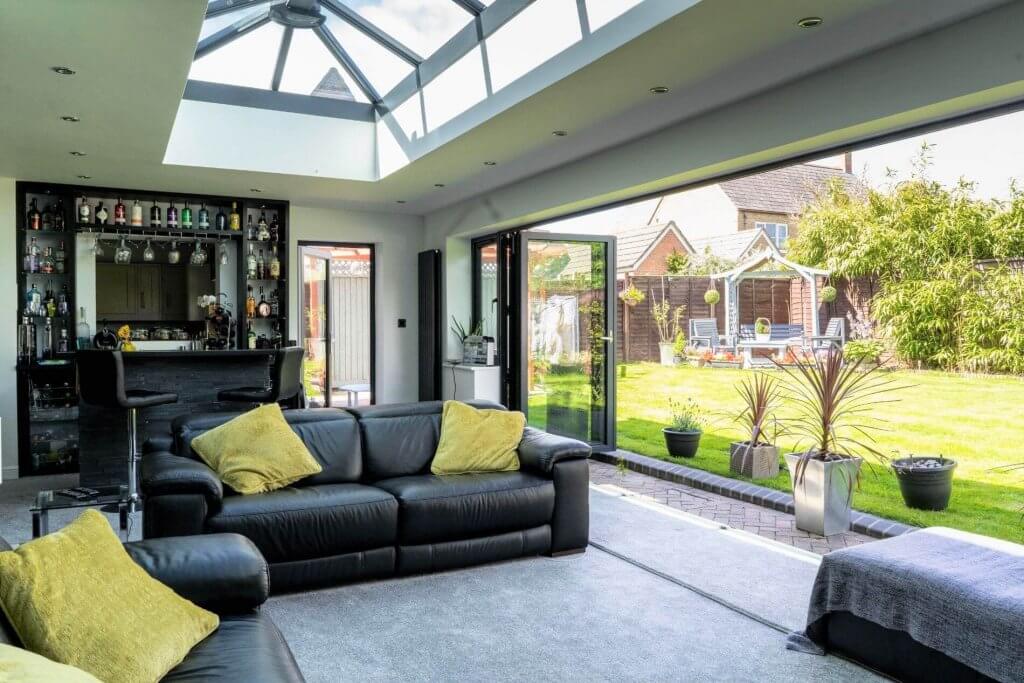 One of our most popular services in the past year has been single storey extensions. They are a fantastic way to increase the value of your home as they are affordable, versatile and usually fall within "permitted developments" meaning there's often no requirement for planning permission! 
Single storey extensions can come in all shapes, sizes and there are numerous roofing options to choose from…including a lantern roof which has become a firm favourite. 
These extensions can be used for many purposes. However, a lot of homeowners use them in order to create an open plan living space which combines kitchen, living and dining into one open area.
The world is your oyster though. We've seen single storey extensions become R&R areas, bars, games rooms, dining rooms and so much more! 
Converting A Garage Into A Living Space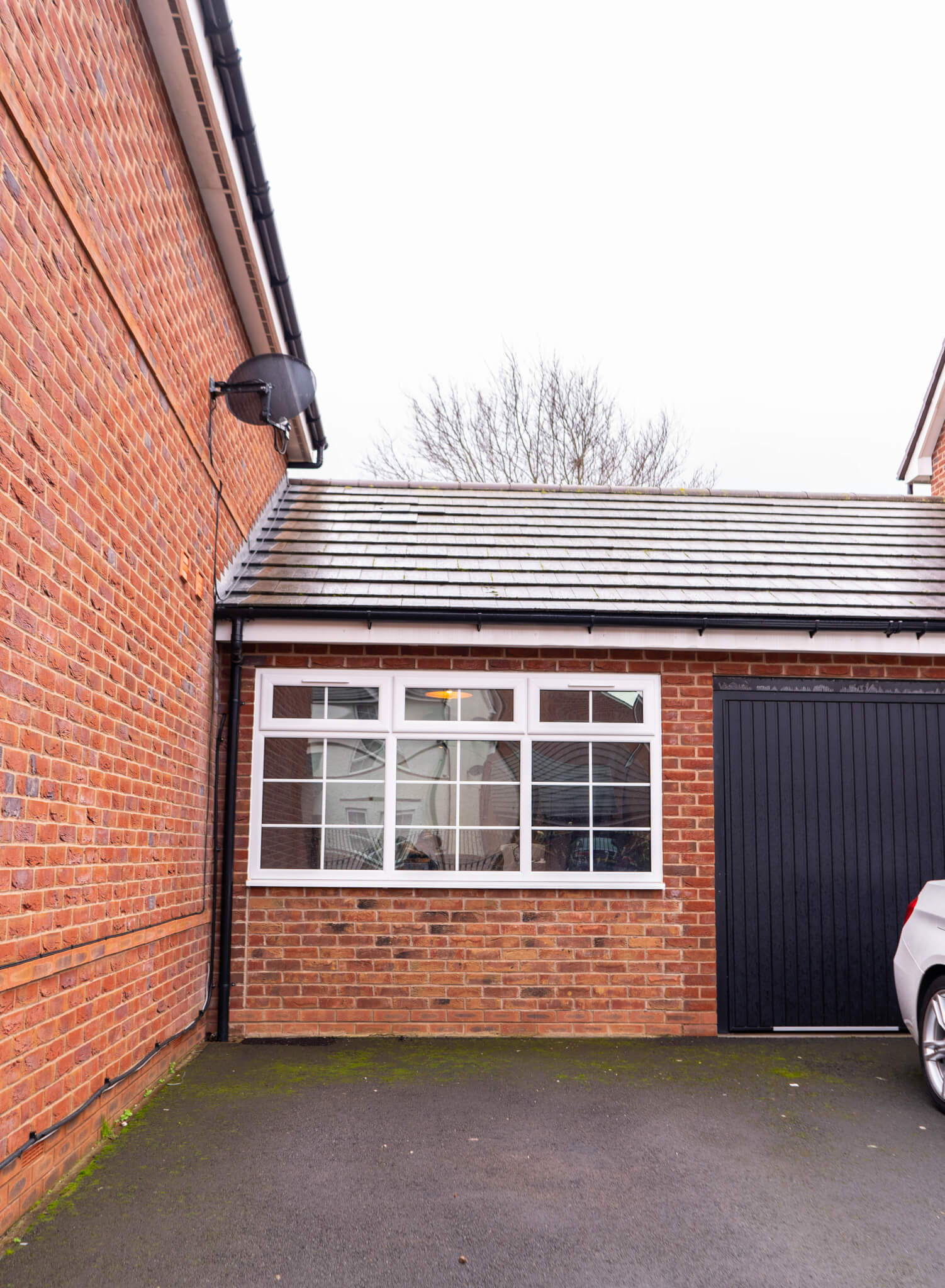 Another very popular home improvement is the garage conversion. What is often the storage dump of a household, once decluttered, the living space can be put to much better use! 
Home offices, home gyms, playrooms, living rooms, hobbies room, man cave, additional bedroom…there are endless possibilities to what you could do with a garage conversion. 
Not to mention, garage conversions are extremely cost-effective as much of the structural work is already in place and they are very quick to complete, meaning minimum obstruction to your home life!
New Conservatory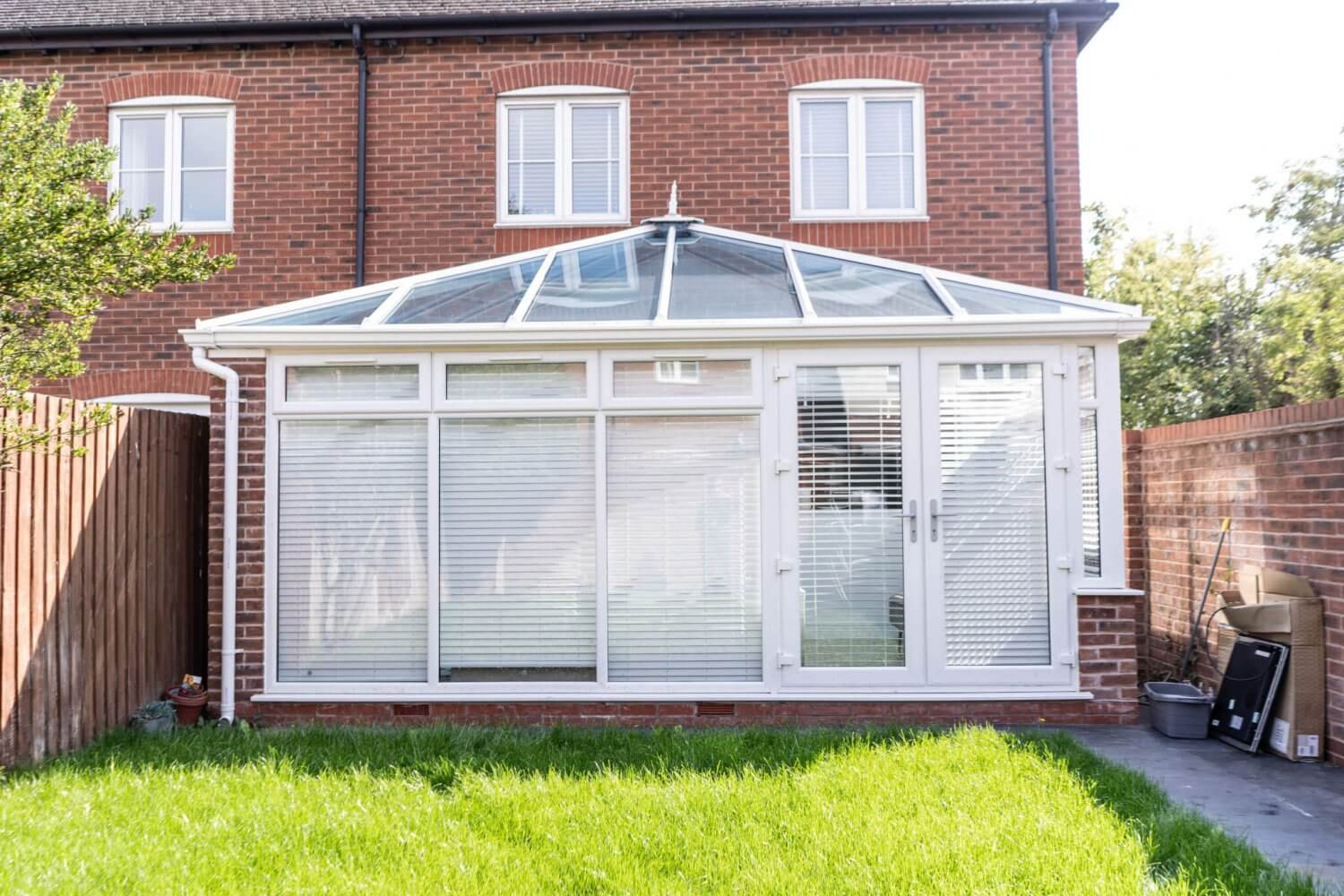 For those that value garden and sky views whilst being bathed in natural light, conservatories are simply a brilliant, timeless and tried & tested home improvement. 
R&R room, play room, games room and dining rooms are popular options for conservatories. The additional glazed elements lend itself to entertaining guests. You'll have an abundance of natural light & sunshine in the daytime, and have sights of the stars in the evening. 
A kitchen conservatory has become quite hot in the property game in the last couple of years. They bring with them quite the wow factor and, with modern double glazing technology, you won't have to worry about the space becoming too hot or too cold! 
New Orangery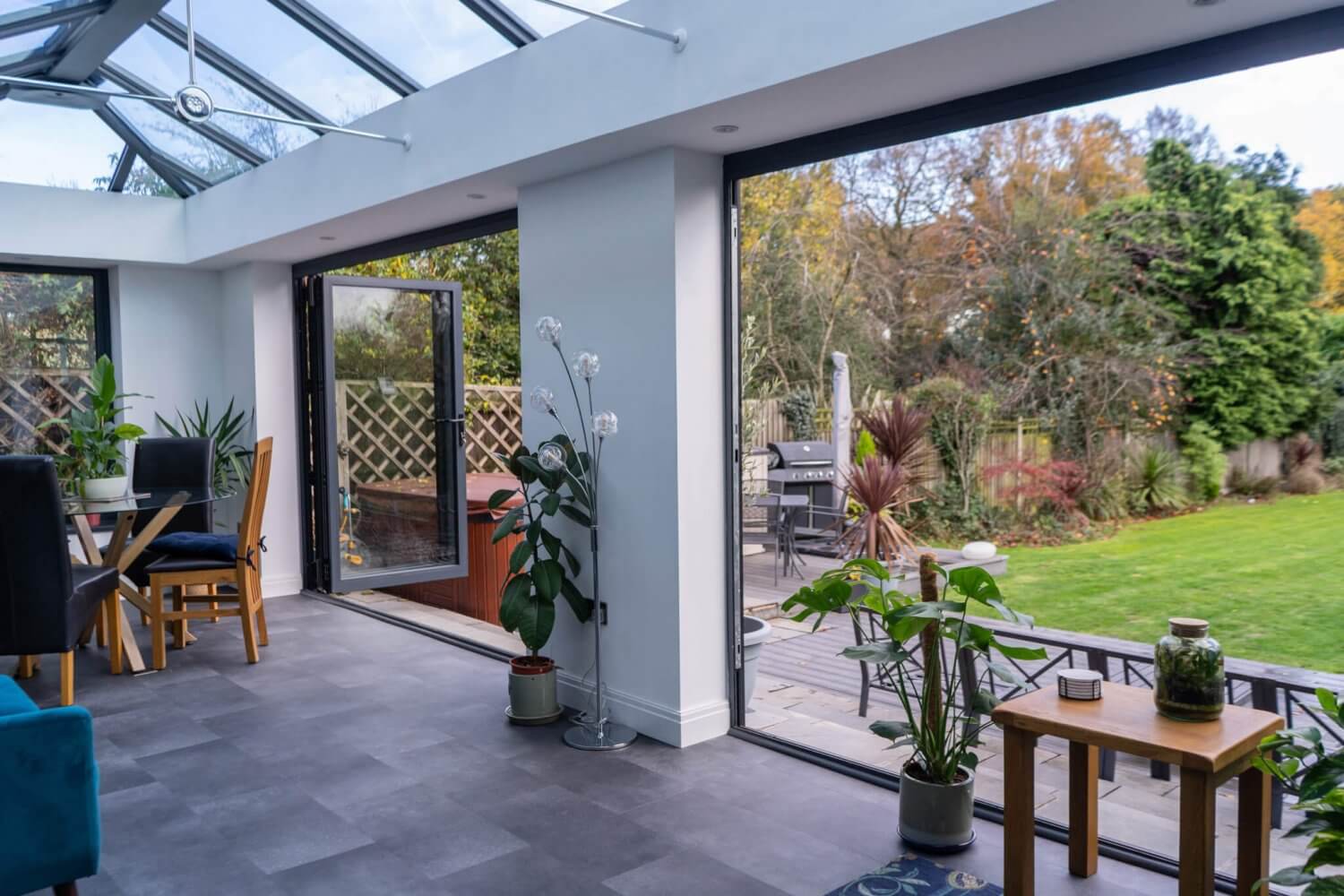 If you want the best of both worlds, orangeries are the perfect hybrid of a single storey extension and conservatory. They contain more brickwork than a typical conservatory and more glazing than a typical extension. 
Orangeries are very easy on the eye, especially when combined with a lantern roof and bi-folding doors. The stunning views of this renovation will certainly add value to your home should you ever want to sell.
Popular Green Home Improvements & Renovations
For those looking to make their home more eco-friendly, there are so many things you can do! Both small scale and larger scale, there are green renovations to suit all budgets…
New Home Appliances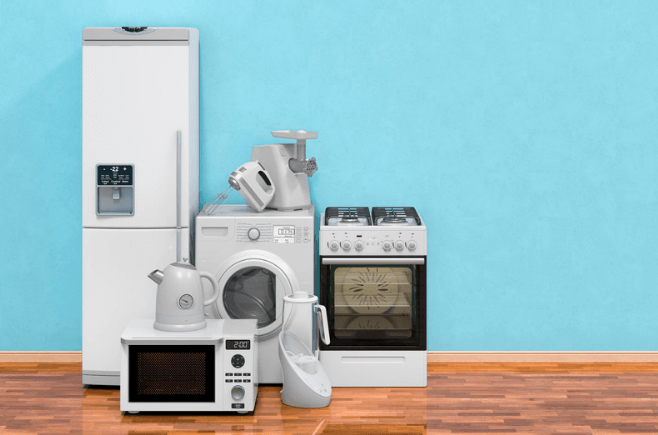 A very cost effective eco-friendly switch would be to opt for LED bulbs instead of traditional light bulbs. Secondly, a similar but not as inexpensive home improvement would be to replace old appliances with modern ones.
Whether it fridges, dishwashers or washing machines, if you're still using an appliance that is over a decade or even two decades old, you could be missing out on significant water and energy savings!
Draught Proofing Or Replacing Your Windows & Doors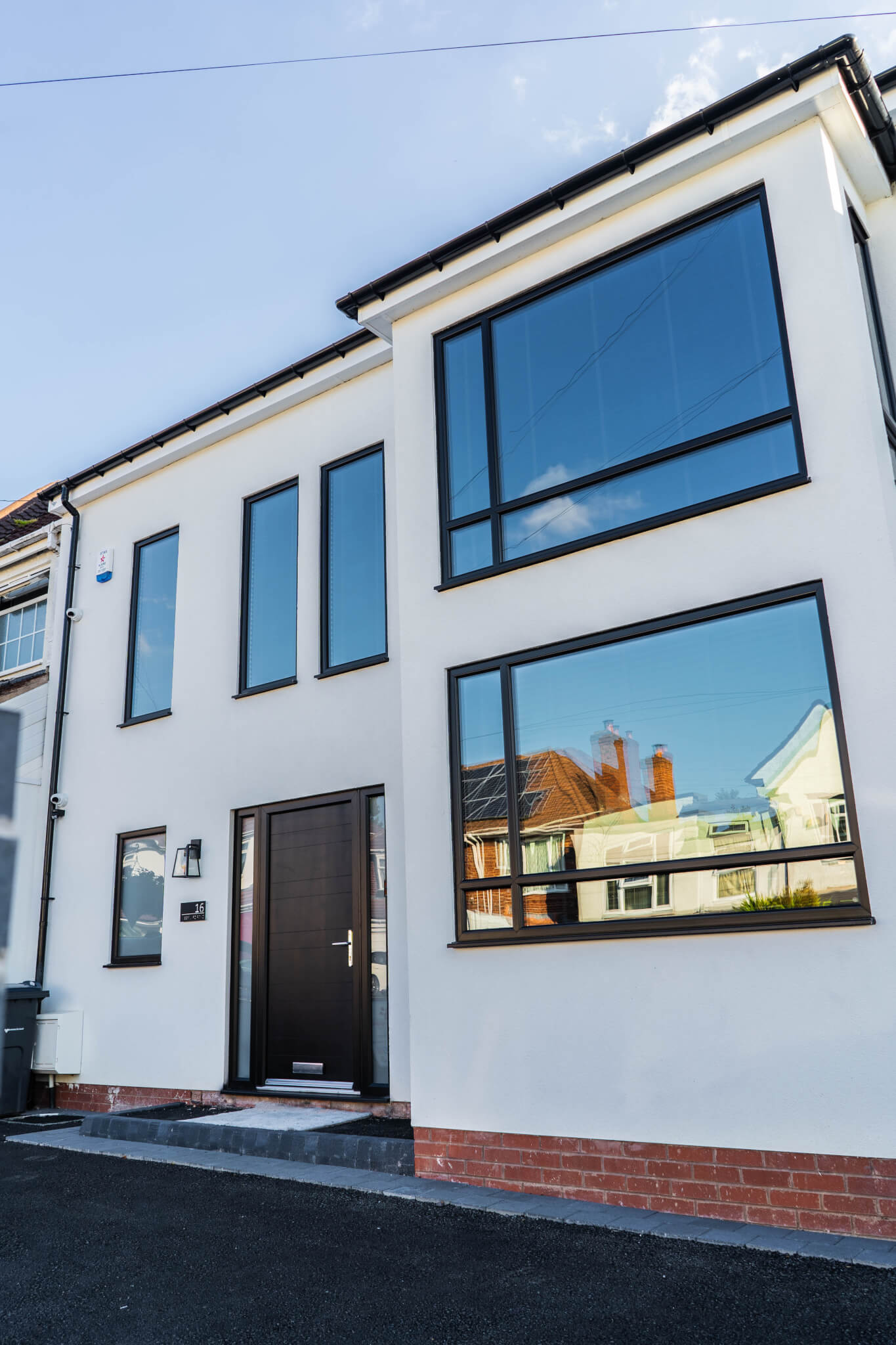 Double glazed windows are extremely effective when it comes to heat retention, so if you're still rocking single glazed windows or wooden window frames in your abode…we recommend changing those ASAP!
The same can be said for old doors if they're dated and showing signs of wear & tear.
If you're looking for a double glazing company, look no further than our sister company West Midlands Double Glazing! 
They offer a wide variety of uPVC window and aluminium window options as well as uPVC doors, composite doors and aluminium doors. 
If replacing these items is out of your budget, a cheaper option would be ensuring that they are completely draught proof!
Adding A Porch To Your Home
On top of replacing windows & doors, porches provide a hefty additional layer of both insulation and security to a home.
Many new build properties often don't contain a porch, so those that purchase these properties have to take porch-building into their own hands.
Luckily, porches are one of the most cost-effective renovations around and will certainly help retain heat at the front of your home and significantly reduce risk of intrusion.
Switch To Low-Flow Systems
To reduce water consumption drastically, you can install a low-flow system in the toilets within your home.
These systems use far less water than their traditional counterparts and often come with a dual flush system. One system uses far less water than the other, so you have the choice when to use more water when necessary! 
Loft & Wall Insulation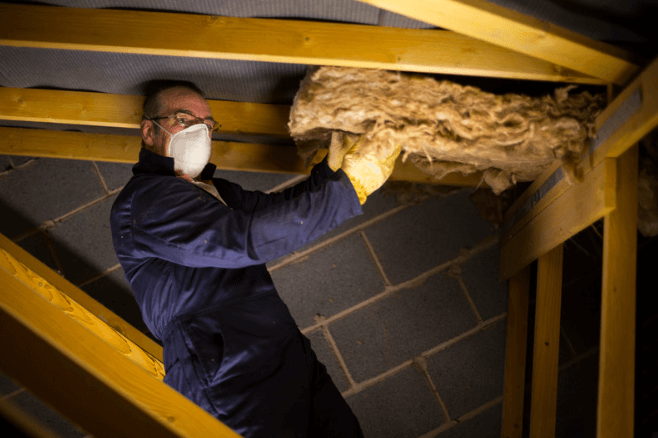 Quick installation and instant benefit. Whether it be via foam insulation or other means, insulation is a fantastic way to conserve energy, save on energy bills and be a greener home!
Lofts are great areas to insulate as hot air rises, so you'll retain that heat in your house instead of it being lost to the outdoors.
There's also the option of insulating your walls. This will probably require the work of a professional, but will take an equally short amount of time as loft insulation installation.
Solar Panels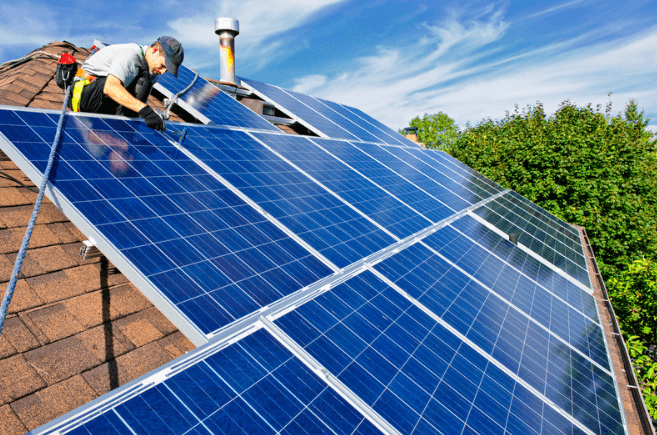 If you're looking to be a bit more extensive, solar panels are very sustainable home improvement option.
They can cost thousands of pounds up front. However, there may be some grants available to take advantage of, and you will make money back in the long term as you make use of energy that's off the grid. 
Furthermore, to potential buyers of your property, the sight of solar panels will instantly convey how your home is very much of the modern age!
And That's Our Answer To The Question…What Are The Most Popular Home Improvements?
We hope this blog helps your decision-making in the age old homeowner ponder…which renovation to do first?
Just in case you're looking for a home improvement company in Birmingham who can take on absolutely any project from inception to completion…feel free to get in touch with us today! 
Included as part of our service is a free consultation, design and architectural drawings, handling of all planning permission and building regulations applications, through to construction, plastering, plumbing, electrics and all other finishing.
Unlike other companies, we never outsource and all works are conducted by in-house employees.
Feel free to check out our Facebook, Instagram & YouTube pages to see our latest & greatest projects. 
If you have any questions or queries regarding any aspect of your home improvement journey, don't hesitate to contact us today!