Small House Extension Ideas
Whether you're looking to renovate on a budget or you have a smaller space to work with, our small house extension ideas will help in either scenario!
The purpose of any extension project is to add new space whilst having an impactful or even transformative effect on a room's layout.
Luckily, size isn't everything when it comes to extensions, and there are many contemporary innovations that can inspire you with numerous possibilities.
Here are our 12 ideas to get your small extension creativity going…
Small Side Extensions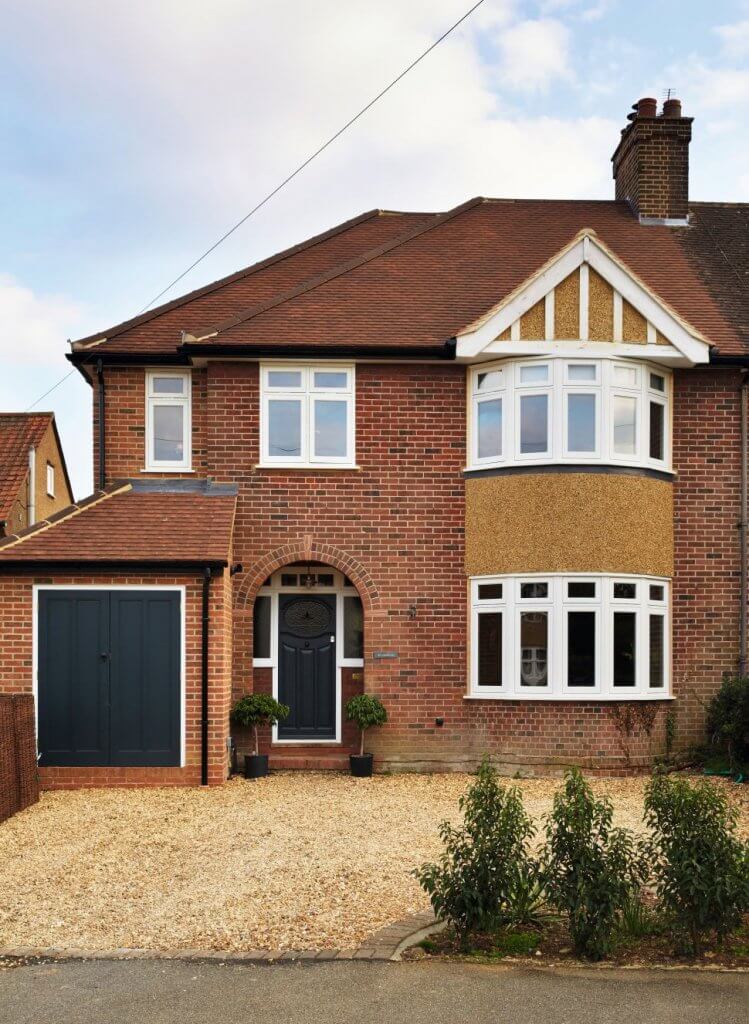 For many embarking on a house extension, there's the temptation to make grandiose alterations to a home. However, smaller yet cleverer extension strategies should not be overlooked. Not only will they have to potential to unlock your home as you desire, but there will almost certainly be a smaller cost as well.
A small side extension or side return extension is a great example. For those who dwell in-semi-detached houses, the addition of these types of extensions can be more transformative that you think. A new storage space, utility room or cloak room are great options for the new space. Just think about how much decluttering this extension would provide!
The main consideration to think about is natural light. Roof lights and large windows would be great additions to overcome this potential problem.
Small Kitchen Extensions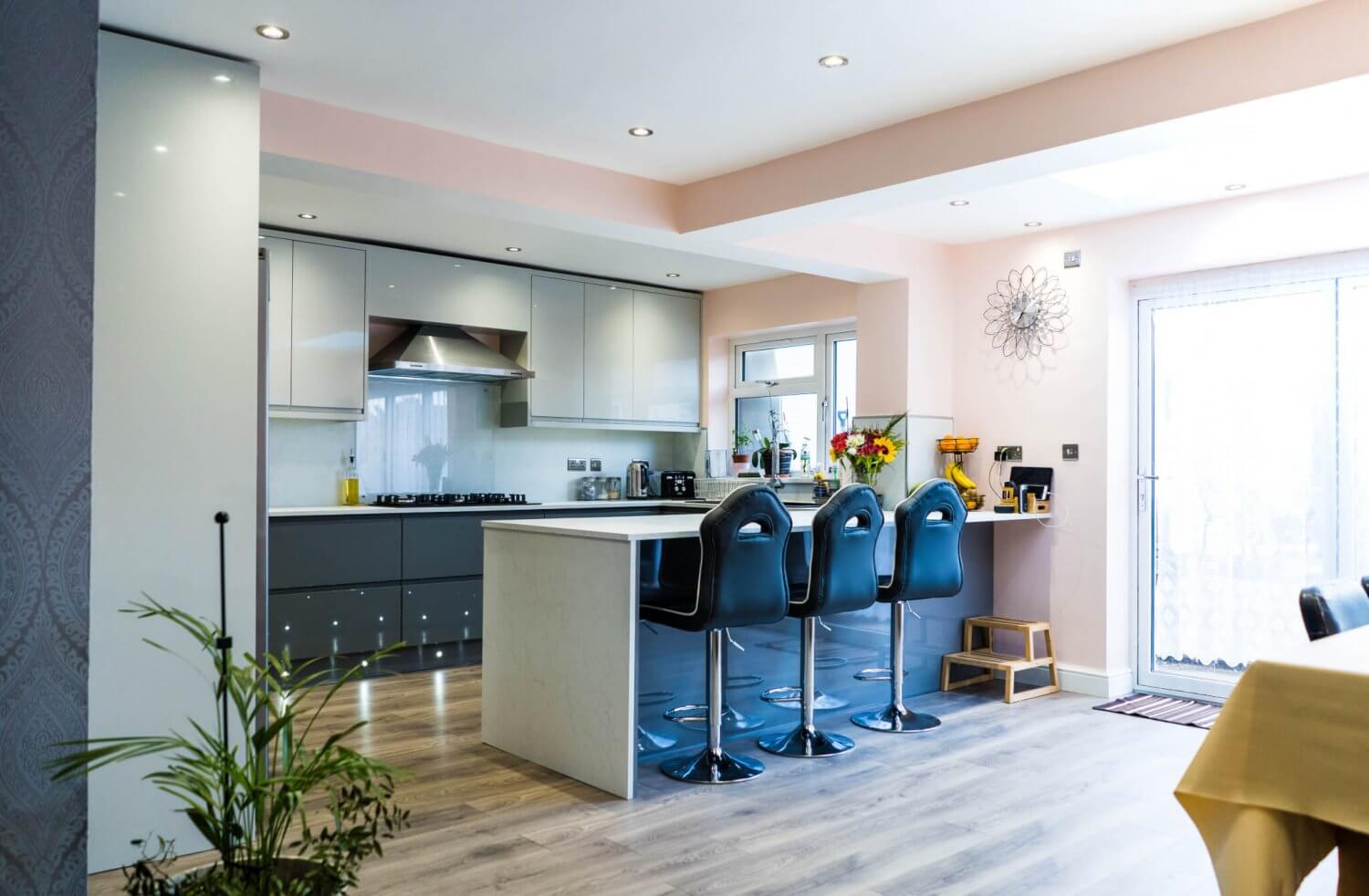 Many argue that the kitchen is the heart of the home, and the room should be one of the most sizeable in any house. Unfortunately, not all homes are blessed with this type of layout, but it doesn't mean it can't.
The accompanying image seen above is from one of our very own recent projects. We extended the kitchen ever so slightly to the rear and the results were life-changing for the homeowners. A modernised kitchen space with an additional area for dining. A perfect example of how small changes can be oh so mighty.
Small Rear Extensions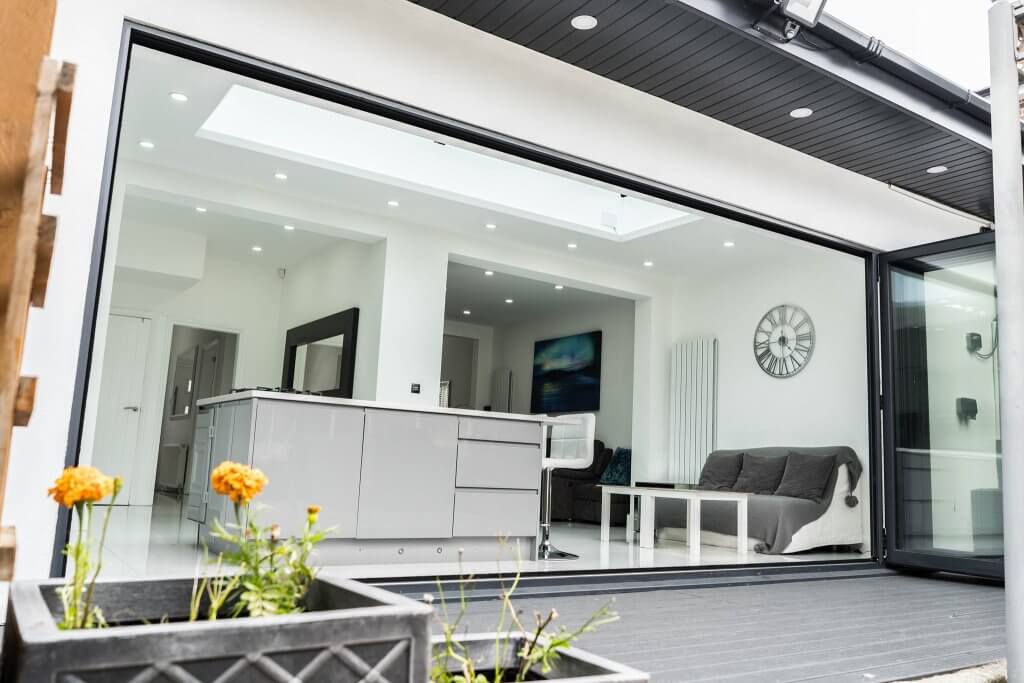 Extending into the garden is a great option that can be extremely impactful. Typically these extensions would result in a larger kitchen or living room space.
Extensions of this manner also provides the opportunity for an open plan living situation in many instances. In many of our projects, rear extension have created an open-plan kitchen-diner-living space.
Although the size of your existing property, how much you want to extend and how much of your garden you're willing to sacrifice, you will like be able to achieve at least two out of that three combo, depending on what your desires are.
Small Frontward Extensions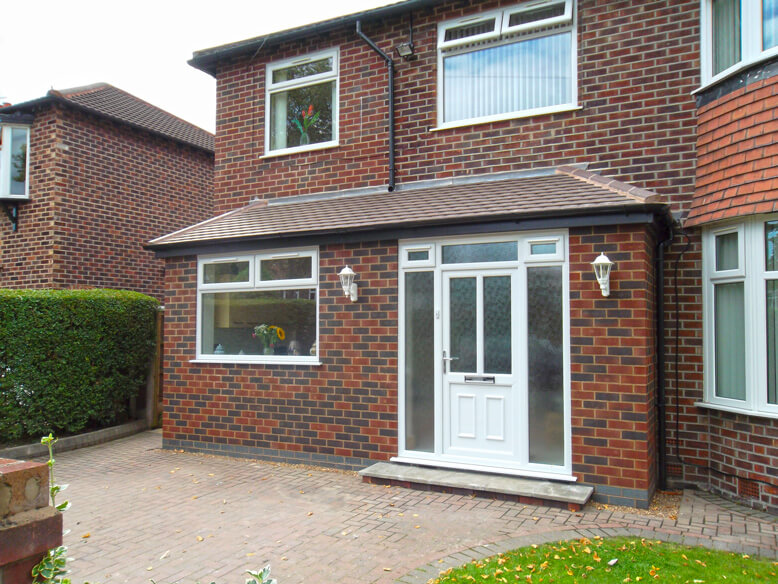 Garage conversions are a very cost effective home improvement option, as a lot of the existing structure can be repurposed in the renovation.
In many cases, there's the option to extend the garage space forward slightly and to add a pitched roof. Both of these additions will have a surprisingly transformative effect on the space!
The addition of the pitched roof especially, when combined with adequate amounts of glazing, will add a lot of vertical space to the room. Couple this with an abundance of natural light and you have a much more spacious feel to any room.
Small Garden Room Extension or Outbuilding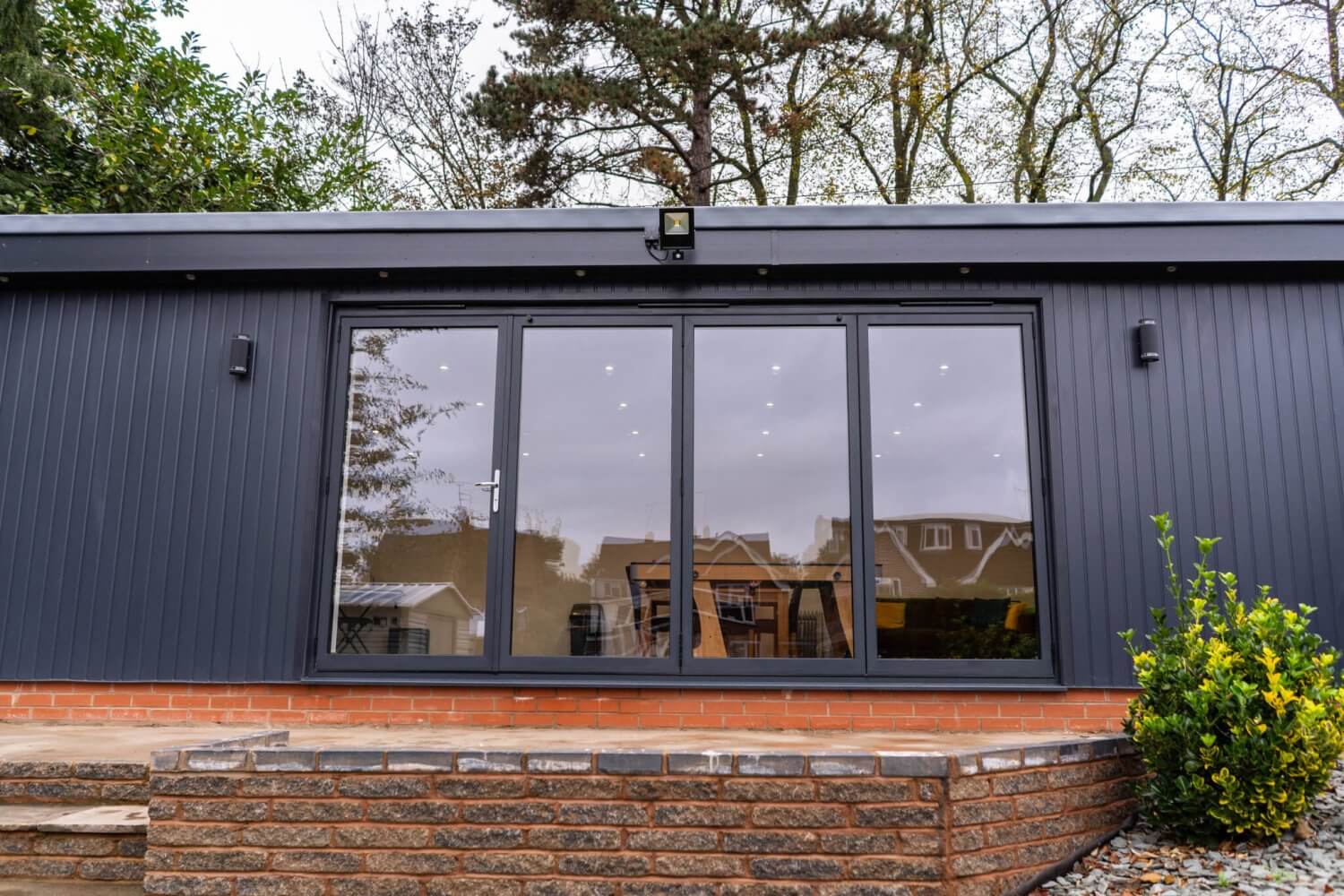 Another very cost-effective small home extension idea is the garden room or outbuilding. The reason why they could save you a lot of money is because there are no demolition costs or the need to rebuild walls.
These are independent structures that have no impact on the existing home layout. You can also use a garden room or outbuilding in a multitude of ways. A home office, a home gym, a yoga ashram, a bar or mini-pub, a yoga ashram, a guest room, a games room and so much more. A very versatile home improvement offering for sure!
Replace Solid Roofs With Glazing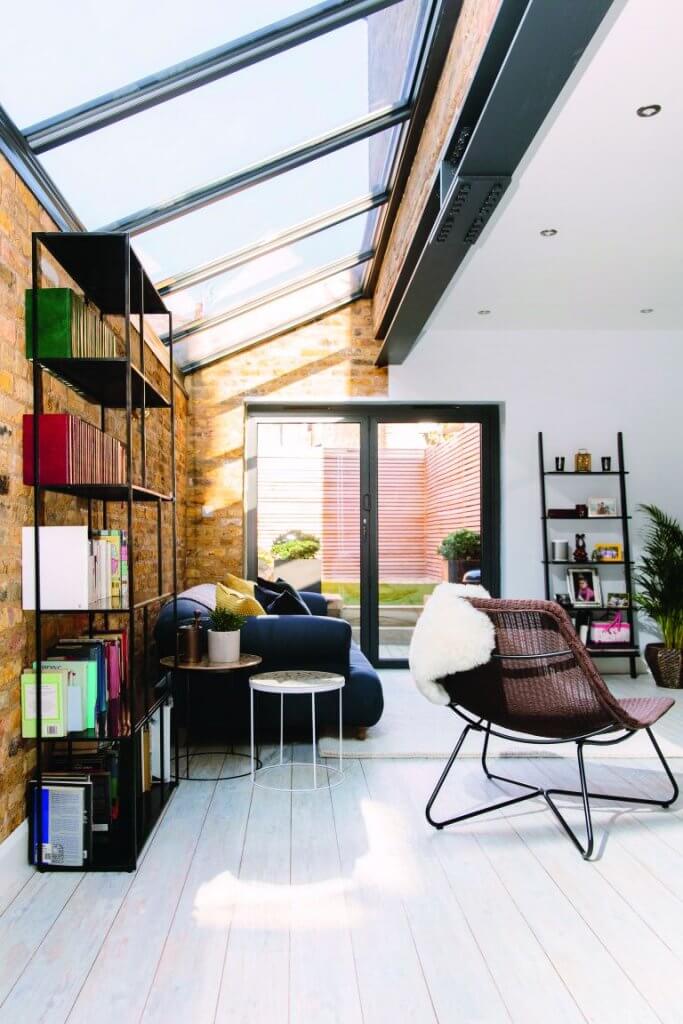 Already hinted in one of our ideas above, adding glazing to any space will create the perception of a lighter, brighter and airier feel. It will exaggerate the verticality of any room through ceiling height and natural lighting.
Therefore, replacing solid roofs with either completely glazed or partially glazed alternatives can be extremely impactful. Roof lights, lantern roof or lengths of glass are a fantastic choices and definitely worth bearing in mind!
Glass which has extremely slim or invisible framing is the ideal, as it will make the room seem larger and let additional light in. You would be maximising the welcoming feel the room could yield. Yet, larger panes of glass are much more expensive than roof lights; another aspect to note down if you're on a tight budget!
Small Porches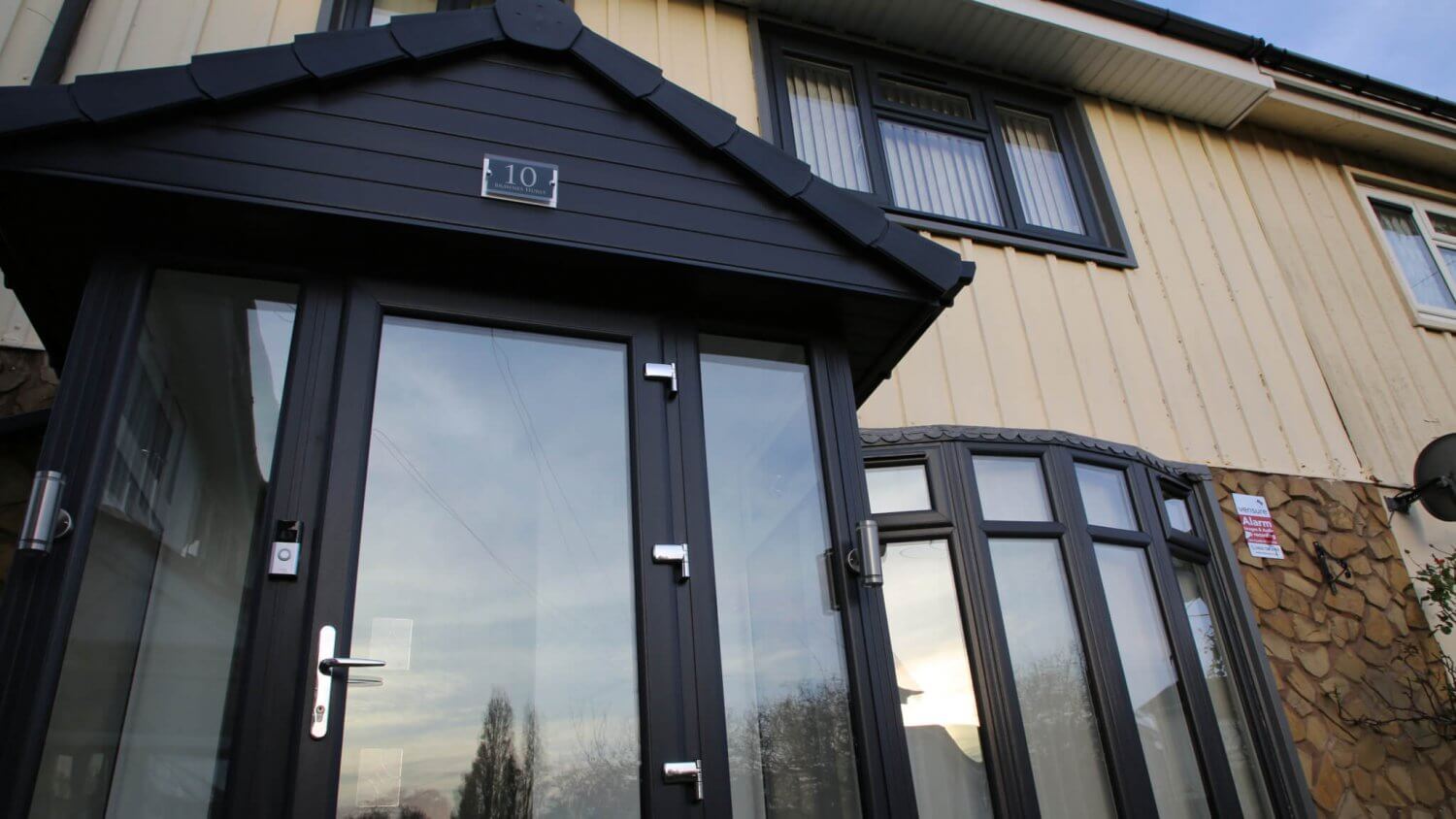 Porches make for charming small house extensions, as well as practical. There's no gargantuan costs or large amounts of labour required when compared to bigger projects, and they will most likely permitted developments (where you don't require planning permission).
The additional square footage is very handy, adds an extra barrier of security to your home and improves kerb appeal. If you're looking add a porch to your home, our sister company West Midlands Double Glazing offer a vast range of solutions. Visit their porch page today to see the various styles and materials on offer!
Small Roof Terrace Extension or Balcony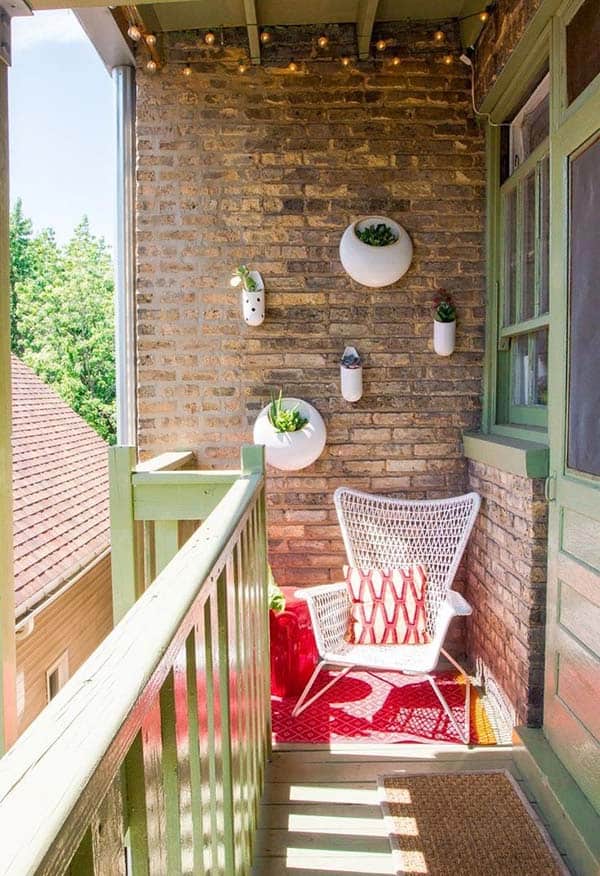 Adding a terrace or balcony to your home creates an incredibly quaint space that an be most enjoyable during the warmer months of the year.
It's a great place to have your morning coffee or Sunday breakfast, a perfect five minute escape when you need a mental break from work or if you're lucky in terms of house positioning, a perfect spot to watch the sunset.
For those living in city suburbs, a terrace or balcony could bring a much needed element of escapism to your abode.
Small Living Room Extension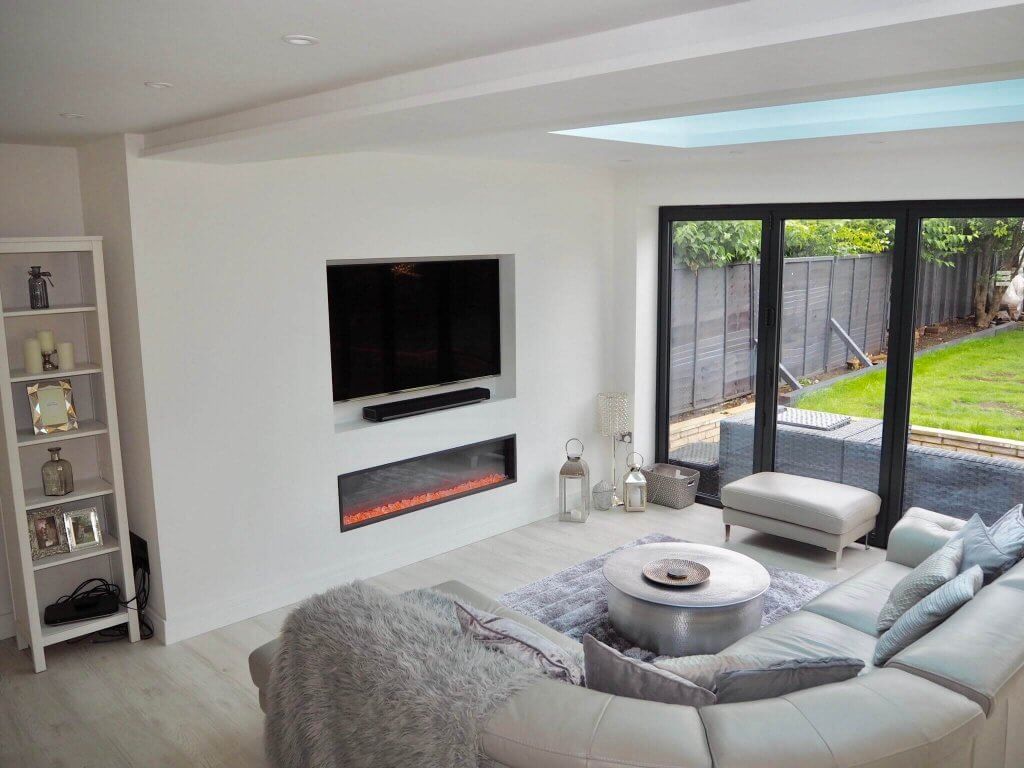 Depending on where you're living room is situated, you could be very bold and create a living room that acts as a retreat from the main house.
Typically smaller extensions that only add a metre or two in width can't create rooms in the their own right. However, this is why many choose to extend existing rooms and bridging the old with he new.
Lean To Conservatories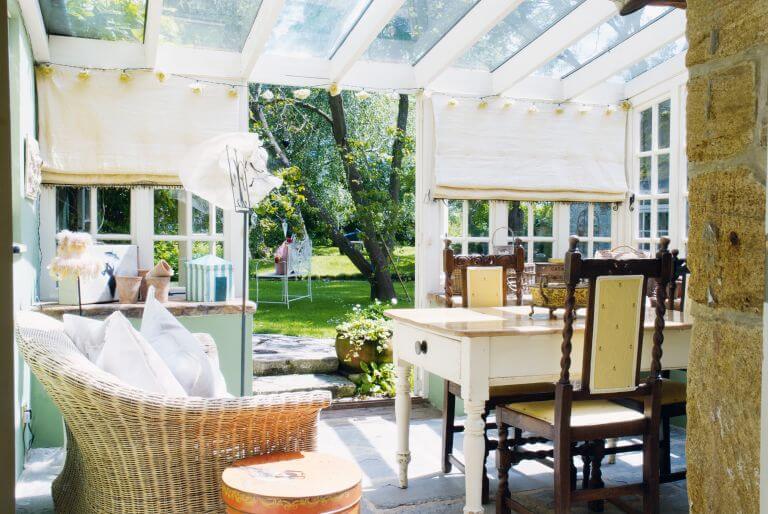 Out of all conservatory styles, lean to conservatories are the most space-efficient and likely to be lower in terms of price point, compared to a typical small side return extension.
Yet another shout out to our sister company, but West Midlands Double Glazing also offer a comprehensive range of conservatory solutions…which includes Lean To Conservatories.
Small Glazed Extension
If you're looking for something a bit more on the unique side and that maximises natural light flooding into a living space, a small glazed extension may just be the the ticket.
Although they seem contemporary, glazed extensions are suited to both modern and traditional homes, making for a very versatile small home extension option!
Box Windows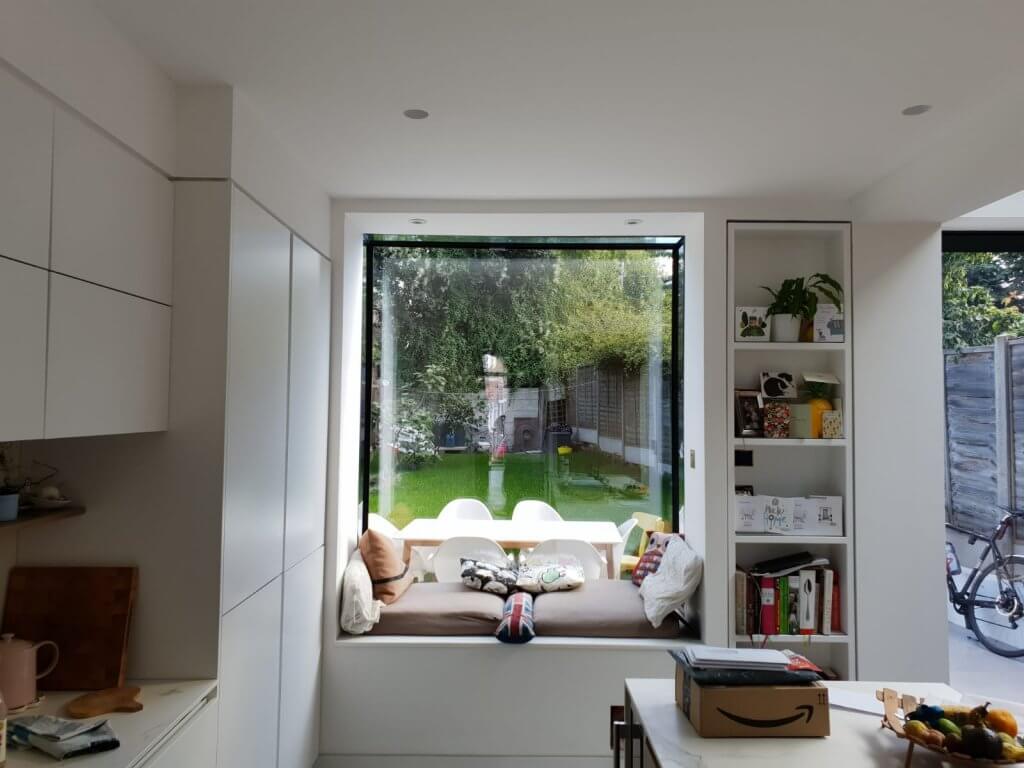 These small expansions, although they may be slight, are a wonderful visual feature. These boxes protrude from the wall and are sturdy enough for you to sit on. A great place to sink into book on an afternoon, whilst you're bathed in natural light.
Either include one in your extension plans or simply add it to your existing house structure. We recommend black frames for the ultimate contemporary and chic feel, but there are many options to choose from!
And That Was Our Guide To Small House Extension Ideas For 2021
We hope you found our 12 ideas for smaller house extensions useful, and that we've managed to inspire your extension plans in some way, shape or form.
At West Midlands Home Improvements, we have worked on countless house extension projects throughout Birmingham & the West Midlands region. Alongside our sister company West Midlands Double Glazing, we can take any residential renovation from inception to completion. Why work with a multitude of different companies when you can have one home improvement company take an entire project from start to finish!
We are also one of the only companies in the Midlands to offer 0% finance options on absolutely all of our services. Spread the cost of your dream renovations over small & convenient monthly payments, instead of a large lump sum up front.
be sure to check out our Facebook & Instagram pages to see the latest pics and videos of our recently completed projects.
If you have absolutely any questions about small house extension ideas or want to talk to us about your next extension project, get in touch with the WMHI team today!