Single Storey Extension Ideas: The Ultimate Guide
Single storey extension ideas in the contemporary age are plentiful, and it can be hard to choose between all of the different options. However, with our comprehensive guide, we'll definitely help you narrow down your choice so you can get the ball rolling with your dream extension!
Adding a single storey extension to your home is a brilliant way to create additional space, create an open-plan living arrangement or to connect with your garden in a more optimal fashion. They can completely transform uninspiring spaces into areas which every member of the family will simply adore living in.
These extensions are also a far more cost-effective option that moving house. When it comes to single storeys, you really don't have to break the bank in order to achieve amazing results. So many discerning homeowners are now opting for single storey additions to their home for not only the affordability, but the return on investment.
If you ever choose to sell your home down the line, a single storey extension can add a lot of value to your property, increasing it's overall sale price. Although there is a short-term upfront cost, the recouping on your investment in the long-term will be well-worth initial investment, providing the extension is built with the utmost quality and professionalism.
Speaking of which, if you're looking to add a single storey extension to your home and live in the Birmingham or West Midlands area, get in touch with the West Midlands Home Improvements team today! We've built and installed countless extensions across the region and we'd be more than happy to provide any assistance if you still have any idea queries after reading this blog. We can also handle all planning permission and architectural drawing requirements as part of the WMHI service.
Anyhoo, onto the blog…
Different Types Of Single Storey Extensions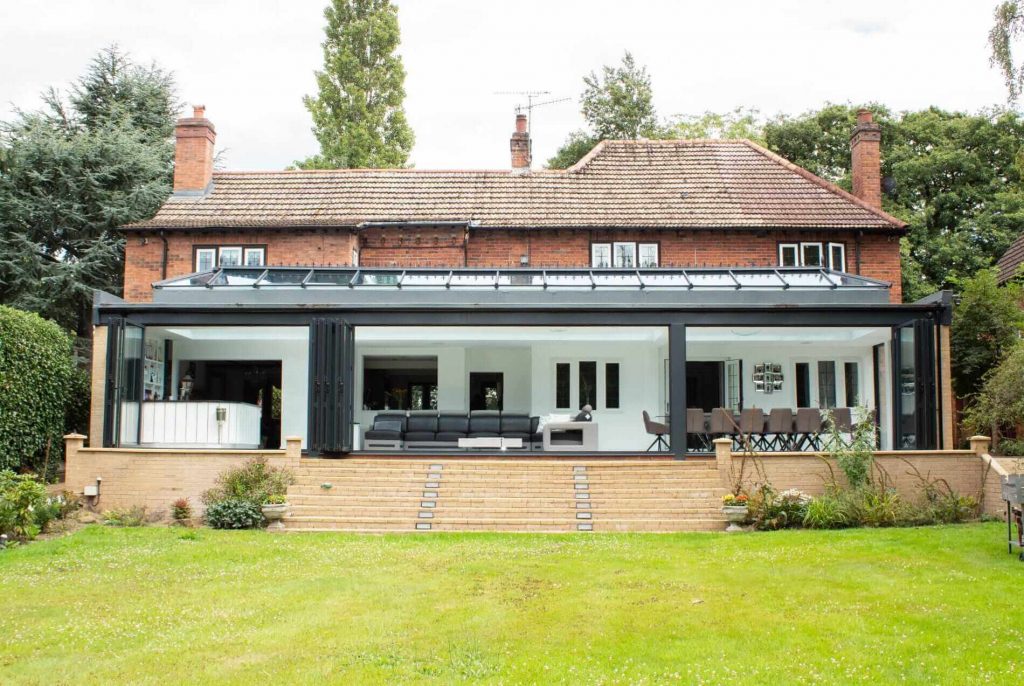 If this is to be the most comprehensive and informative piece of content on the topic of single storeys, we need to start with basics. What types of single storey extensions are there to choose from?
Side Return Extensions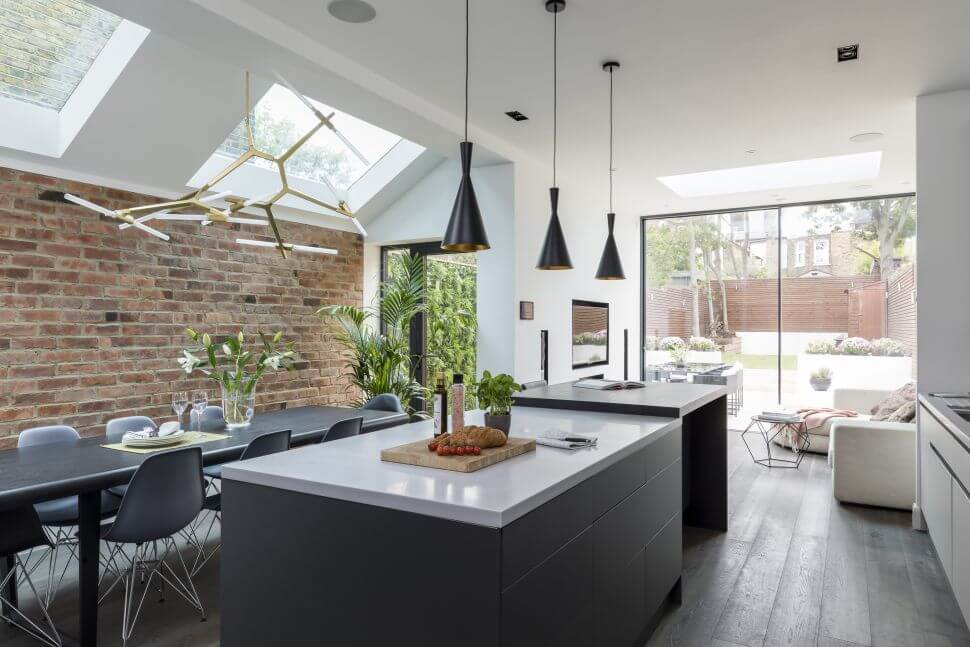 A side return extension makes use of the space at the side of your home. It is often the most cost-effective single storey option, and creates a sizeable additional square or rectangular living space. Popular uses for this space include additional kitchen space or a conversion to an open plan kitchen. If built optimally, side returns can provide much more additional space than you would think!
Rear Extensions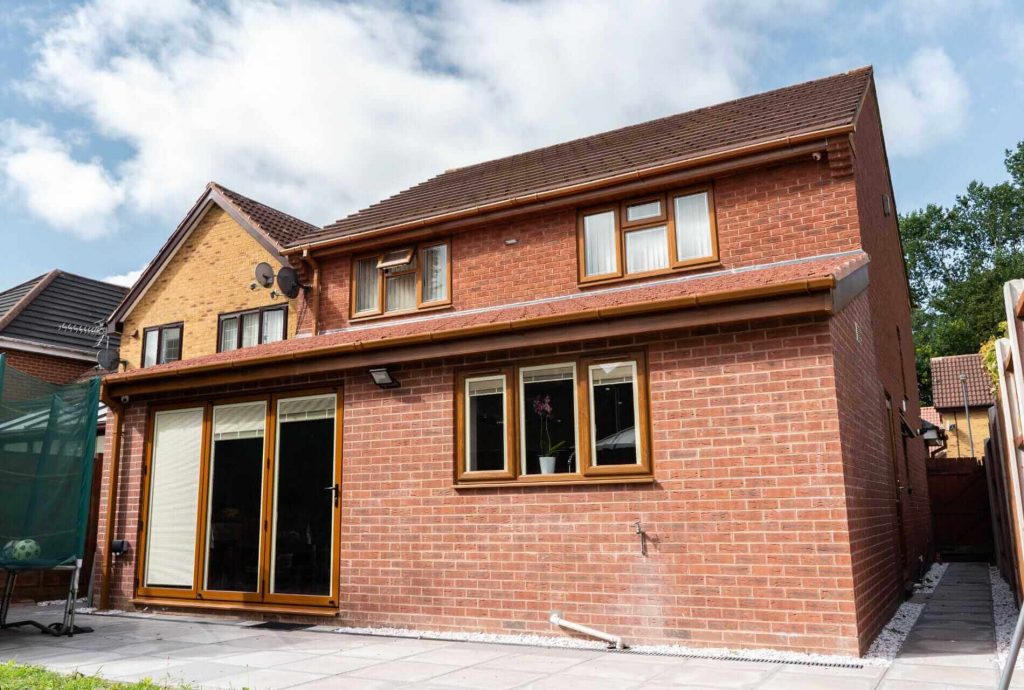 Rear extensions, as you can probably tell by the name, makes use of the space at the rear of your house. Depending on how much existing land you have to work with, the extension can be built in s square or rectangular shape. Great for open plan kitchens, open plan living spaces, a dining area or a utility room. For terraced homes, these extensions are a brilliant solution.
Wrap Around Extensions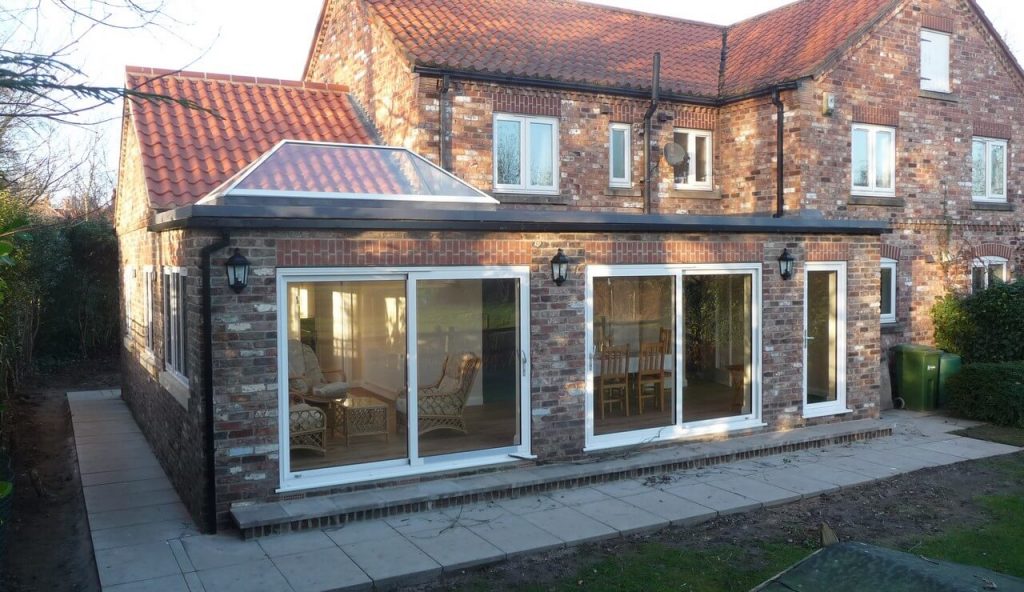 For the complete maximisation of additional space, a wrap-around extension is the way to go! This is where a side return and rear extension are combined, very well suited for semi-detached or detached properties. Wrap-arounds undoubtedly have the most dramatic impact on a home as you have the most additional space to utilise. They're great for creating everything mentioned in the other two categories, and there may even be room for an extra toilet or bathroom.
With any extension option, you'll want to make sure that central rooms are still bathed in natural light, to avoid having any dimly lit areas during the daytime. We recommend strategically placing skylights, light wells, wall-to-wall windows or bi-folding doors in the extension plan. These options will provide the light you need for the central rooms, as well as make a striking design statement!
Garage Conversions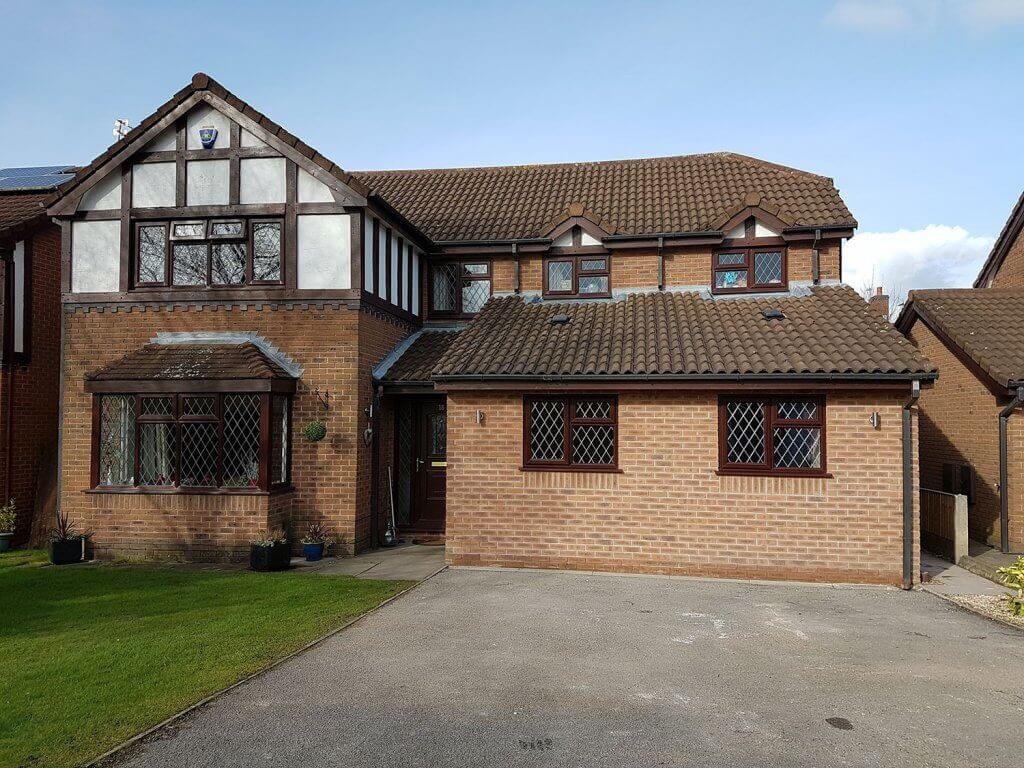 Converting your garage is one of the most cost-effective ways of adding new living spaces to a home. Due to the structure of the room already existing, the budget required to transform the space is minimised and will go towards room improvements as opposed to construction. The major costs to consider are the removal of the garage door and the installation of new windows.
Conservatories Or Orangeries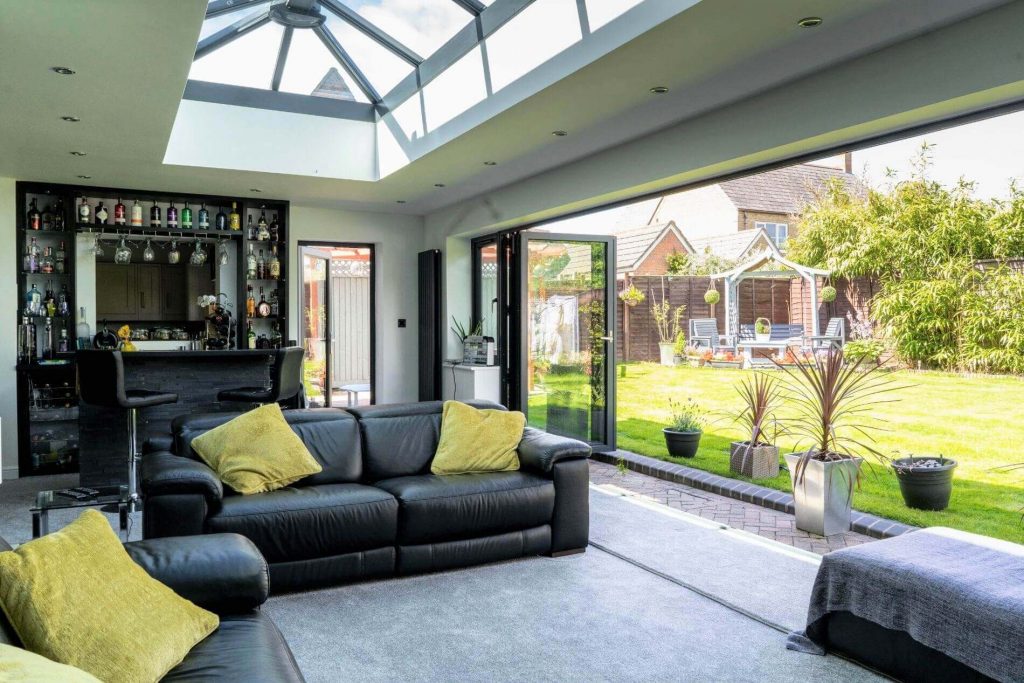 Of course, there's the good ol' conservatories or orangeries to consider, which come in many shapes and sizes, and can suit all budgets. uPVC conservatories are a popular option for UK homeowners as it's a very easily mouldable and cost-effective material. Aluminium is the ultra-contemporary choice. More expensive than uPVC, but far more durable and aesthetically pleasing.
Then there is the shape & style of the conservatory to consider. Gable-End, Victorian, Edwardian, Georgian, Lean-To, P-Shape, T-Shape or Glass Extensions are the main options to be thinking about.
On the other hand, many opt for orangeries when it comes to single storey extensions. Due to the structures being comprised primarily of brick as opposed to glass, the living space can be comfortably used all year round.
Garden Rooms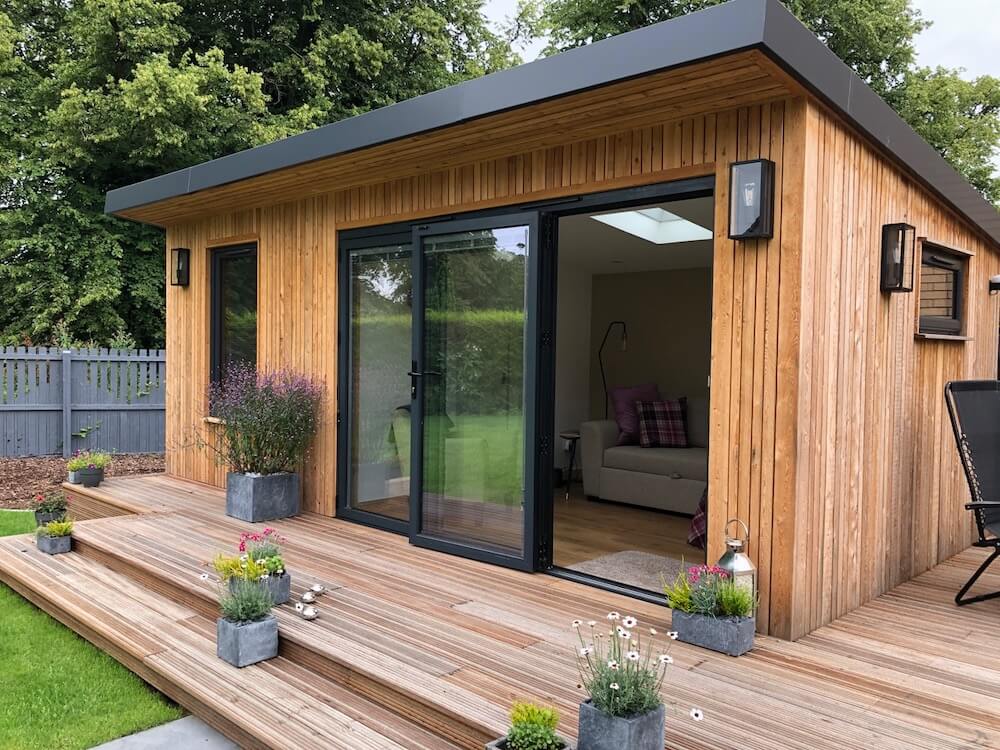 For those with excess garden space to utilise, a garden room may be the perfect option to choose. It should be noted that a garden room is far more than just a fancy shed. It can be your own private haven which many are currently using as home offices in the modern climate. The space can also be used as an entertainment centre, an annexe for a completely separate living space for family members, or any number of other uses. We've even seen homeowners use a garden room as a dance studio!
What Type Of Roof Should You Choose For Your Extension?
When planning any extension project, it's easy to think about the use of the room and it's aesthetics before considering the structural elements. But really, it should be the other way around! The roof is not only an integral structural element of an extension, but it also plays a big part in dictating the overall look of the additional living space.
There are two main roofing options when it comes to single storey extensions. There's the flat roof and the pitched roof.
The Flat Roof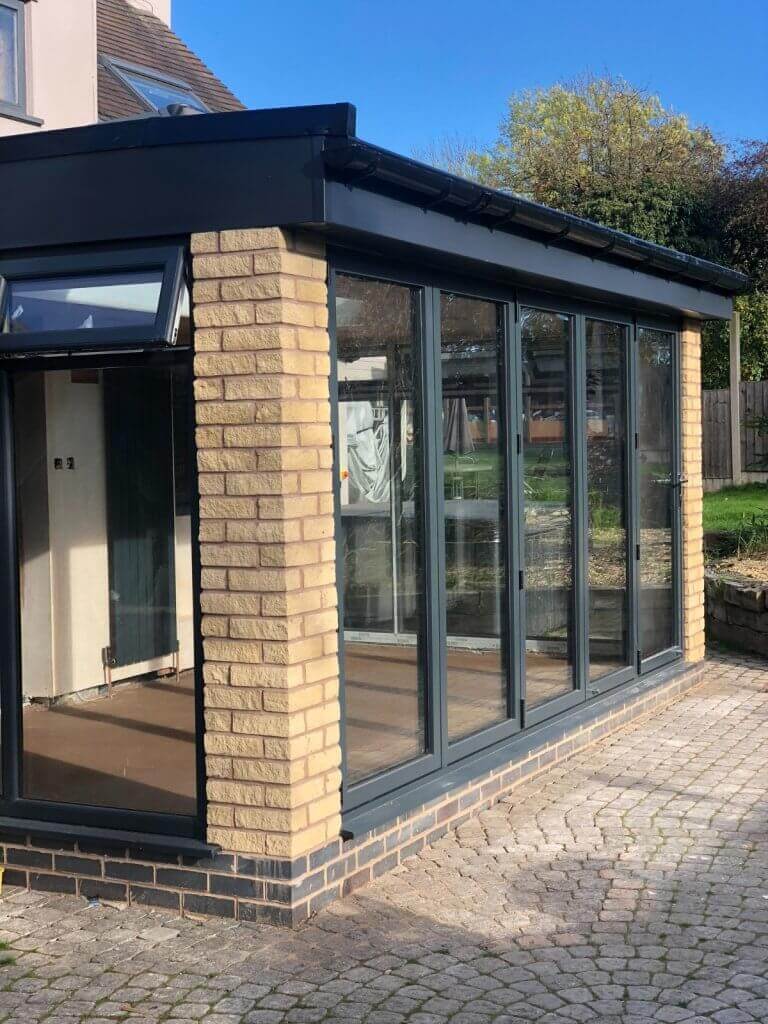 Flat roofs are a common sight when it comes to single story constructions. Here are the pros and cons of this roofing type:
Benefits:
Flat roofs are generally cheaper than pitched roofs so they're a great option for those working within a strict budget. Less complicated structural engineering is involved and for the most part, flat roofs are comprised of cheaper materials
They have a very modern look suiting those looking to achieve the most contemporary styling possible
The flat roof is adept at incorporating very aesthetically pleasing design elements including skylights and light wells. These elements not only look the part but will flood the space with natural light
Even though flat is in the name, these roofs have a slight pitch to allow rainwater to run off and not accumulate
Drawbacks:
Flat roofs will feature a lower ceiling giving your extension a smaller appearance
The lifespan of a flat roof tends to be shorter than pitched options
Flat options are not the most energy efficient design
Depending on the material used, a flat roof can require more maintenance than a pitched roof
The Pitched Roof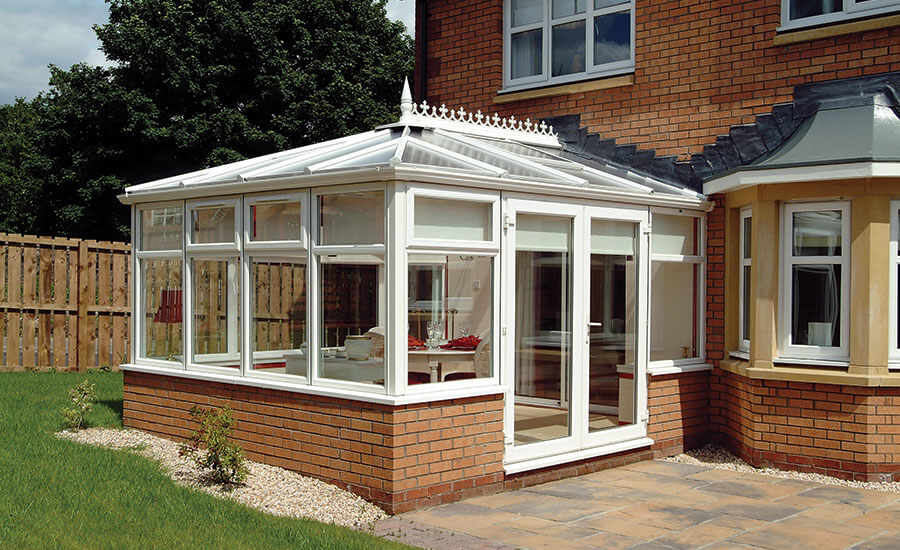 Pitched roofs can be used for structures of all sizes, but they do tend to cost a bit more. Here are the pros and cons of this roofing type:
Benefits:
A pitched roof tends to blend better with traditional-looking houses then flat options
The higher ceilings will give more real and perceived height to a room making the space appear far larger
Due to the increased weather resistance and the use of more durable materials, pitched roofs have longer life spans
A pitched roof allows for more thermal insulation than a flat roof resulting in energy saving
Drawbacks:
In terms of costs, a pitched roof is more expensive due to the increased material costs and the higher level of structural engineering required
Another cost drawback is that pitched roods tend to take longer to install than flat roods. This will lead to an increase in labour costs and a longer build timeline for your extension
Different Roof Glazing Styles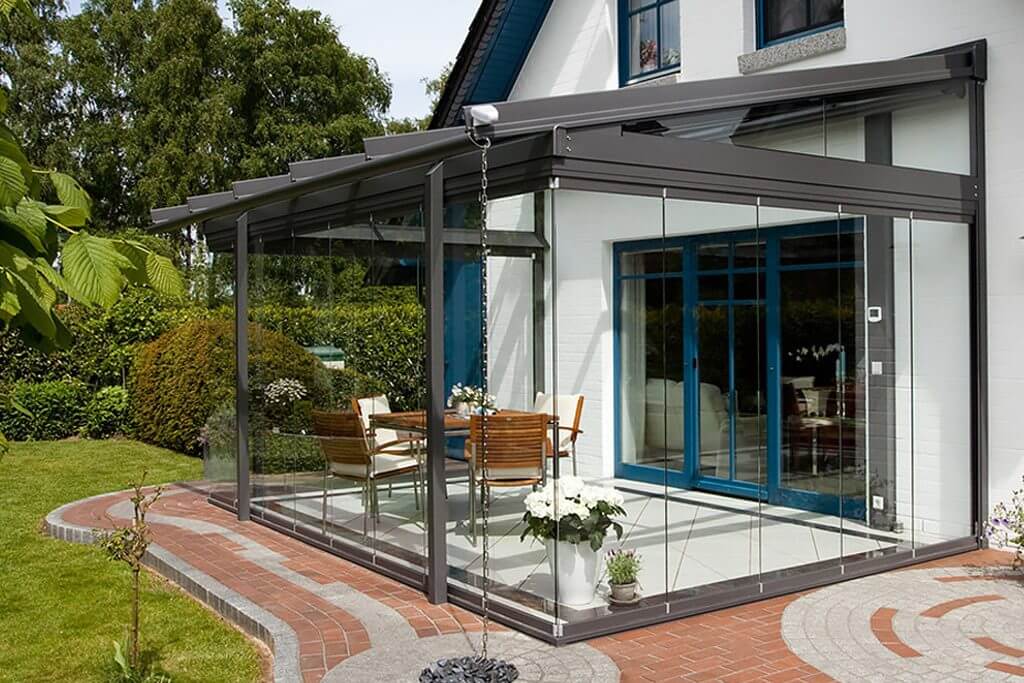 There are a couple of roof accessories to also consider. If opting for a solid roof extension, roof lights or skylights are a great way to allow more natural light into the new space whilst adding a striking aesthetic as well.
Then, there's lanterns to consider which provide a stunning look to any room, but are slightly more costly. Traditional or contemporary lanterns are a great way of adding height to a flat roof extension.
Finally, for the ultra contemporary look, structural glass roofs are becoming a more common sight across the country. They maximise natural light and are very popular on side return extensions in particular, but can be utilised in the other extension types as well.
What Type Of Windows & Doors Should You Choose For A Single Storey Extension?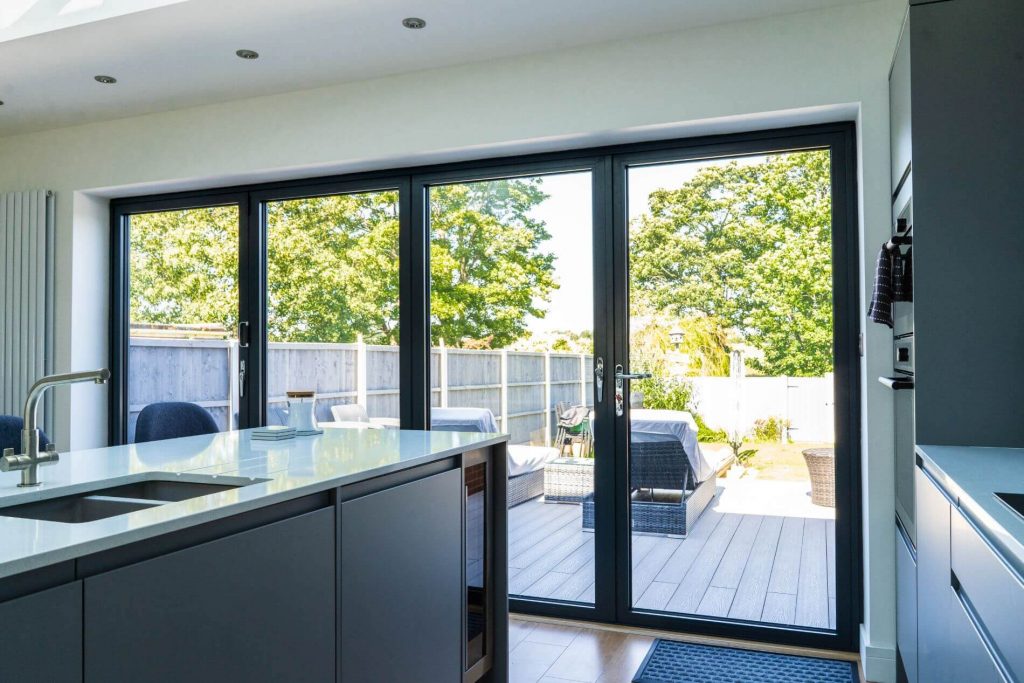 Windows and doors are as equally impactful as a roof when it comes to the overall aesthetic of an extension. So, they require just as much thought and consideration.
Bi-Folding or Swing & Slide Doors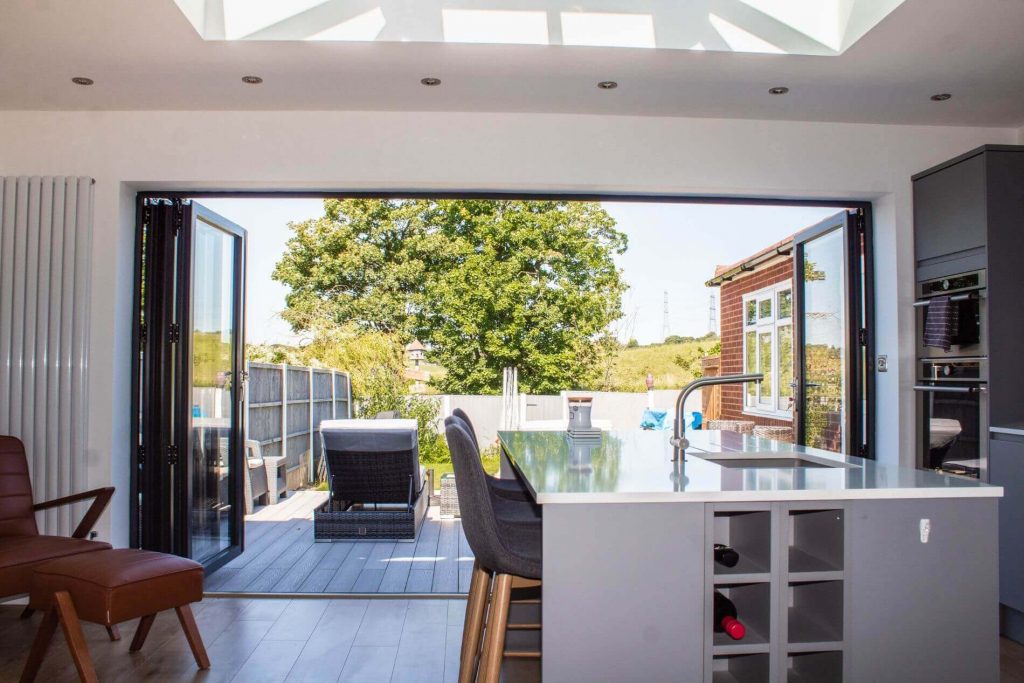 Bi-folding and sliding doors are a very popular choice for a single storey extension. A great way to merge the inside and outside living spaces seamlessly, these options have undoubtedly become one of the biggest trends in the home improvement world. Sliding doors feature fewer sight-lines and larger expanses of glass but do not allow the same amount of opening space as bifolds.
Patio Doors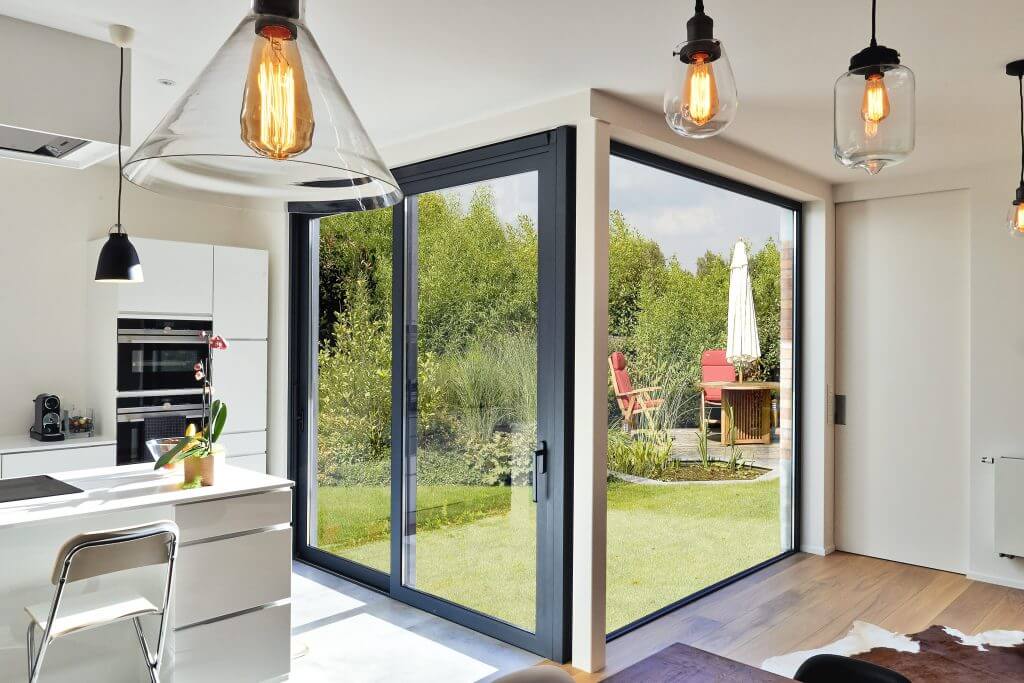 Patio Doors are another popular options as they suit both older and contemporary homes. They're versatility doesn't end there either, as patio doors look fantastic on both large and smaller extensions too! Patio options work by having at least one pane that slides whilst the other remans fixed. They usually come in two-pane, three-pane and four-pane options.
French Doors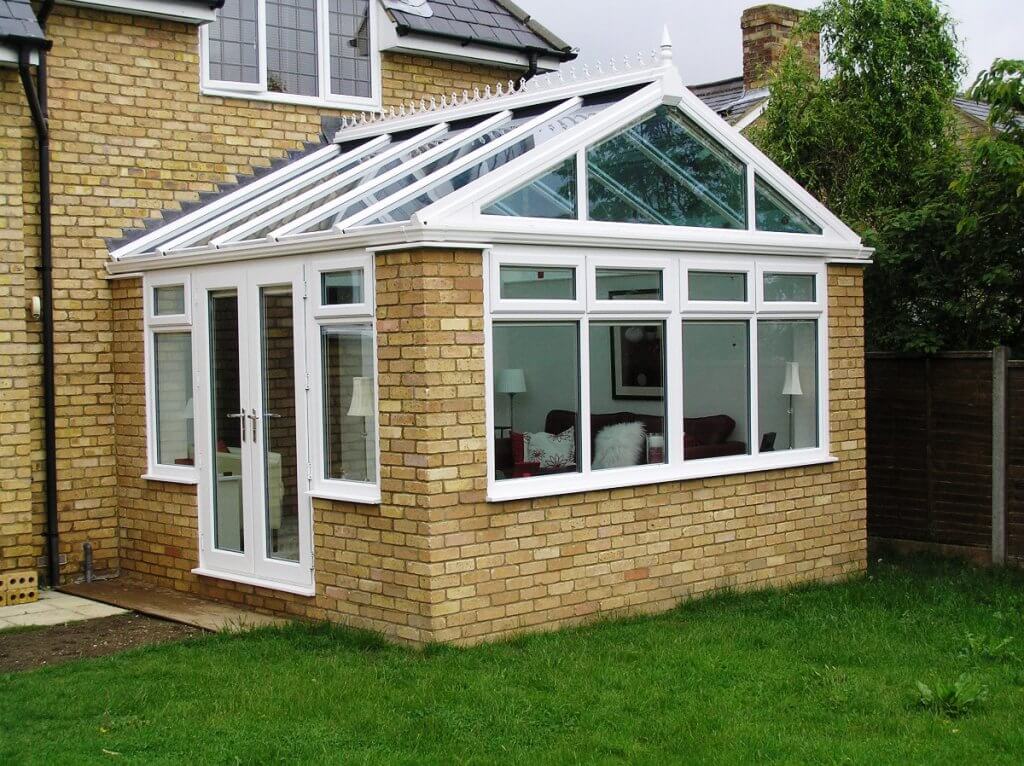 French doors are the classic choice, bringing a chic feel to any home. These options provide a charming and elegant way to enter into your garden and come in a wide range of materials. Ideal for smaller extensions but can be fitted just as well in larger constructions.
Feature Windows
As well as the usual window options including casement, sash cottage and tilt & turn, feature windows have become highly sought after in recent years. This is where very large panes of glass are incorporated into an extension's design. They allow a room to be bathed in natural light and for you to enjoy the full width of your garden view from your interior.
What Exterior Finishes Can You Choose For Your Single Storey Extension?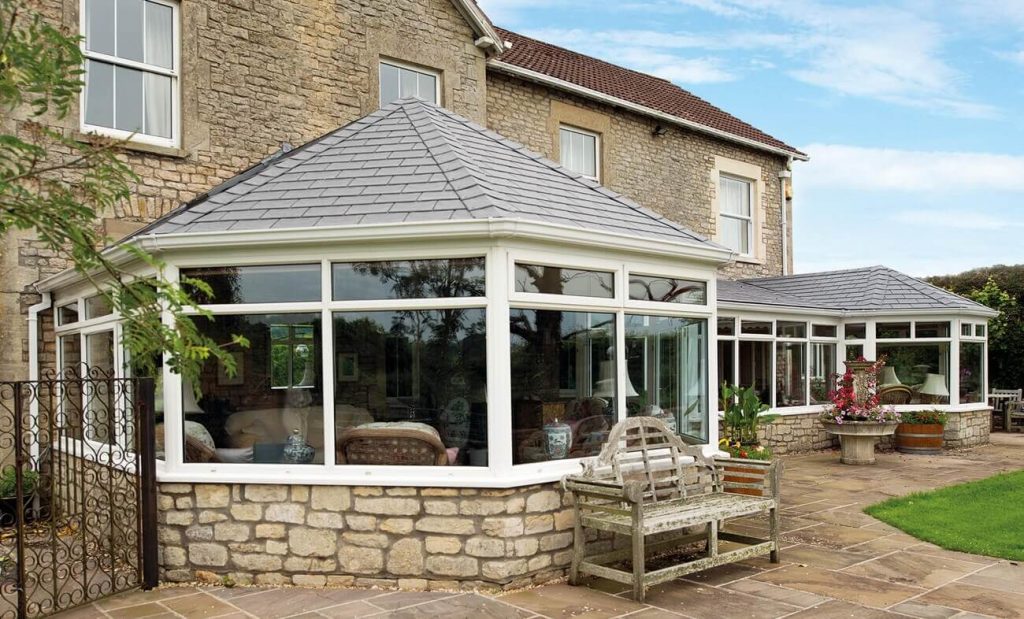 The external appearance of your extension shouldn't be forgotten about! There are plenty of options to choose from when it comes to an extension exterior. Obviously, this will partly be determined by your choice of windows and doors, and what colour they are.
However, there are other aspects to think about including brickwork, rendering (the process of covering an exterior wall with cement, lime, acrylic, or some other kind of mixture. This protects exposed brick and other construction materials from erosion and cracking), cladding and tiling.
All of which can come in numerous colours and shades, allowing you to really stamp your own individualism on your extension. You may wish for your extension to compliment the existing aesthetic of your home, or opt for a completely contrasting construction.
Don't Forget About Lighting When Designing Your Extension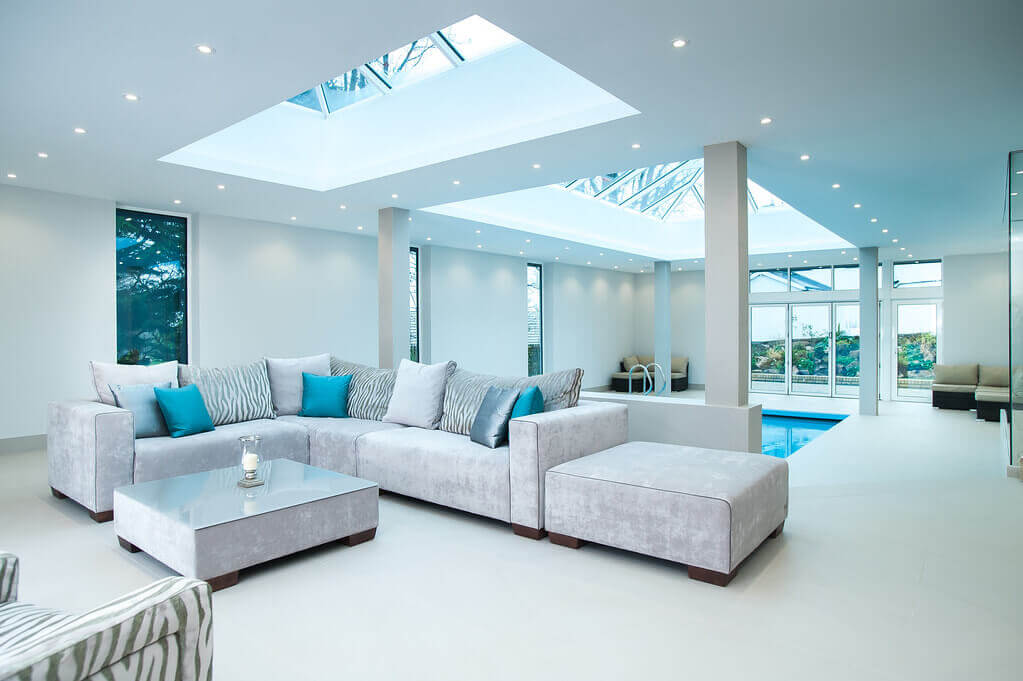 A final element to consider, which many homeowners consider an afterthought, is lighting. Well thought-out lighting is key to ensuring that your new living space is optimal during the daytime, and after dusk. Some single storey extensions can look even more glamorous in the evening due to some stunning lighting options available.
Up and down lights, ceiling pendents or chandelier lighting, wall lights, floor and table lamps, integrated spotlights, recessed wall lights, wire lighting, LED strip lighting or light fan combinations are some of the best options available. The right combination of these lighting elements can produce stunning results.
Single Storey Extension Ideas
If you're looking for some single storey extension inspiration, you've definitely come to the right blog. We've provided a selection of traditional and out of the box deigns to get your design creativity juices flowing…
More Traditional Single Storey Extension Ideas…
Open Plan Kitchen, Living & Dining Room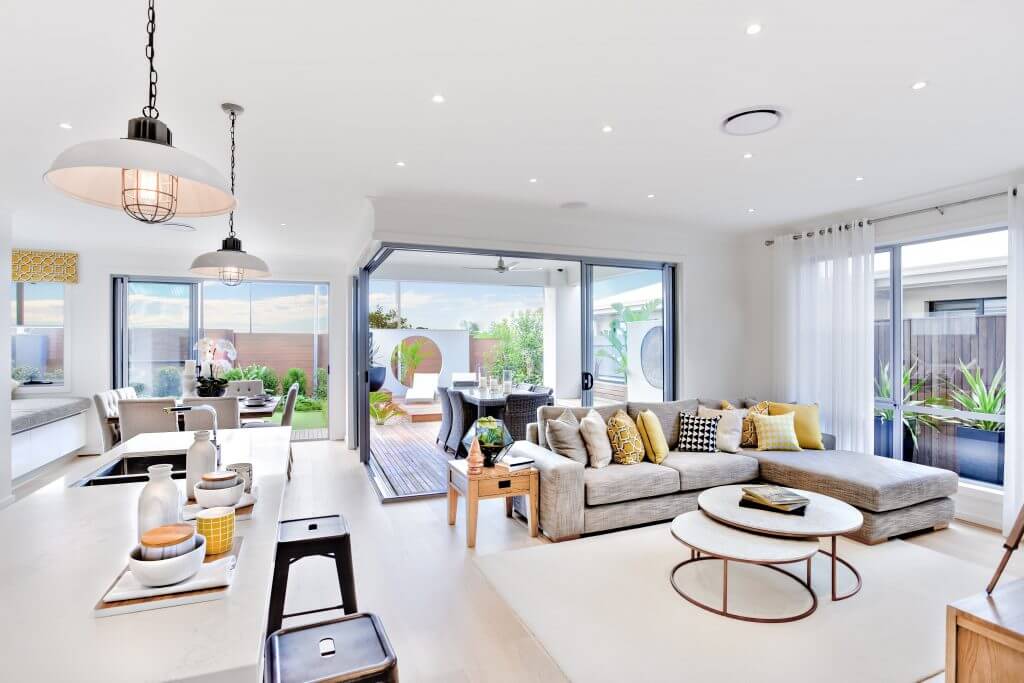 Flat Roof Single Storey Extension With Bi-Folding Doors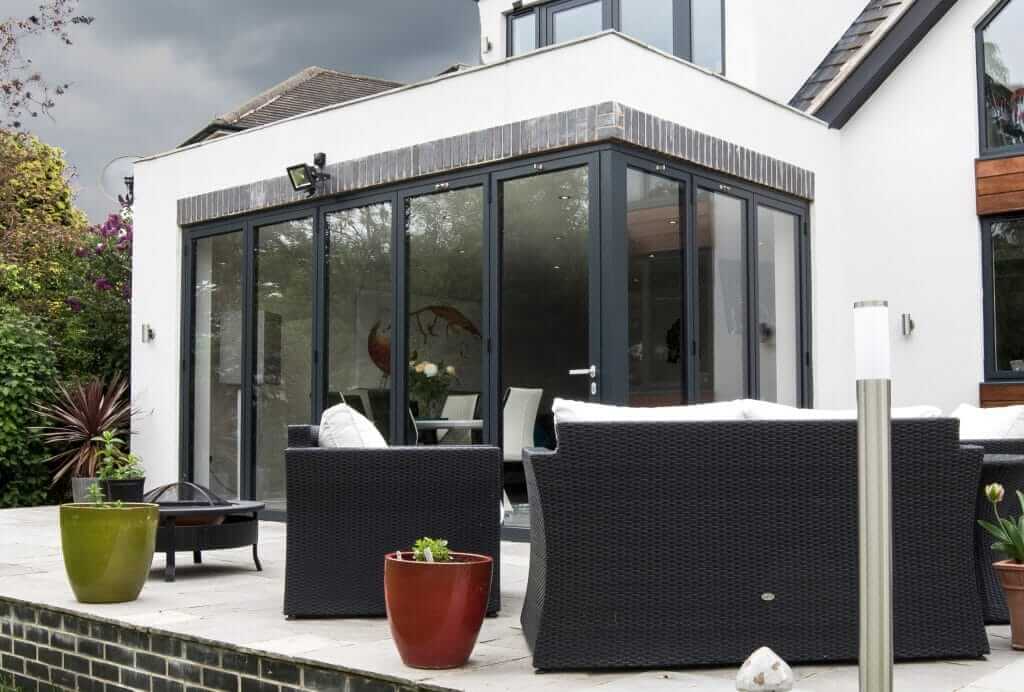 Glass & Aluminium Extension Combination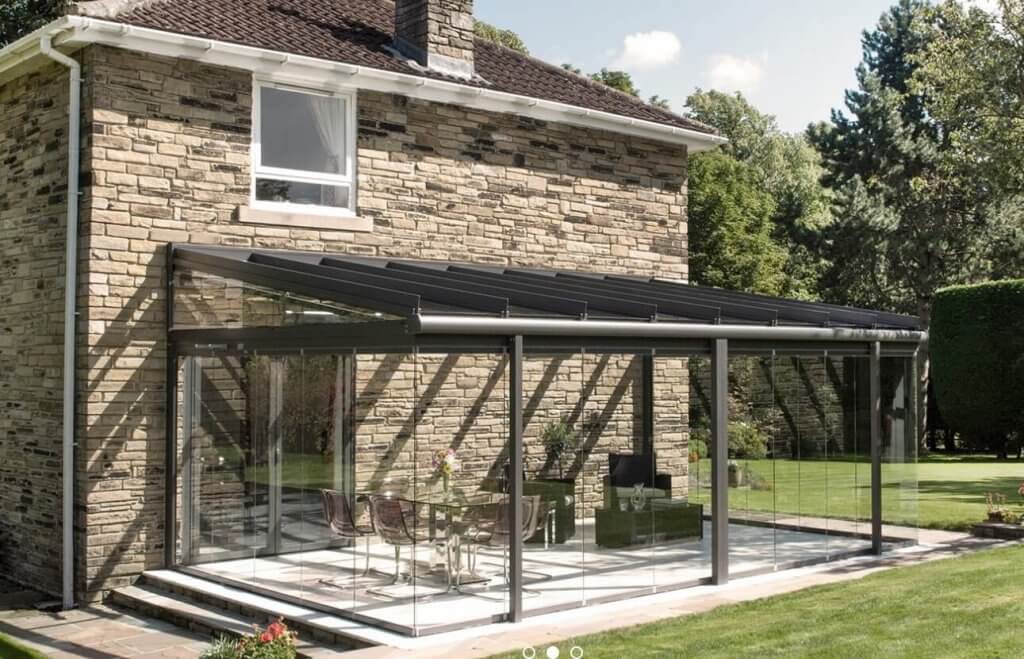 Multiple French Doors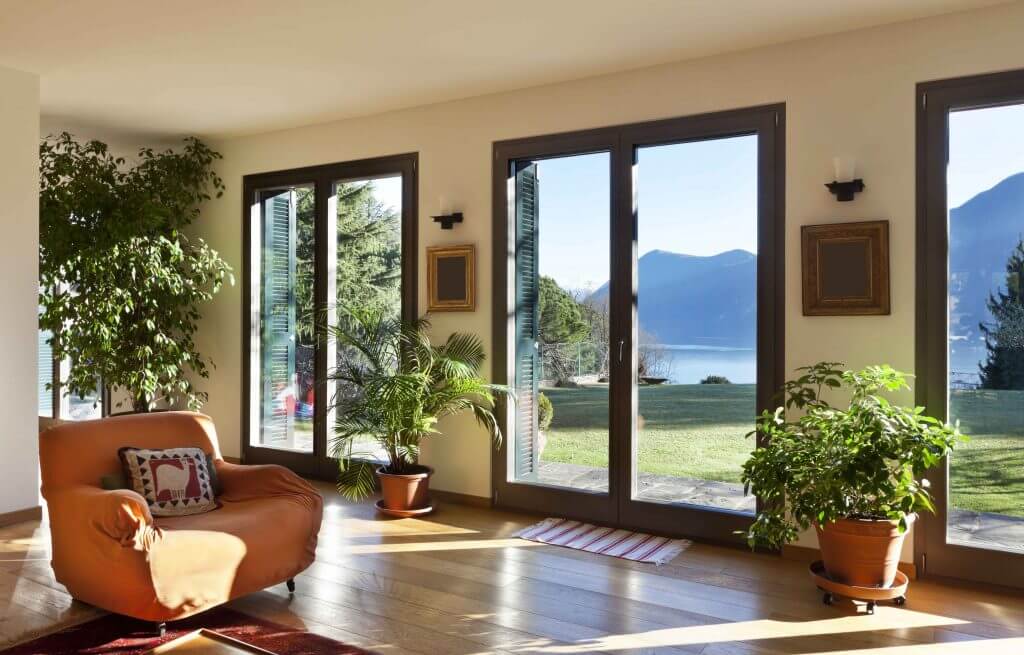 Orangery With Swing & Slide Doors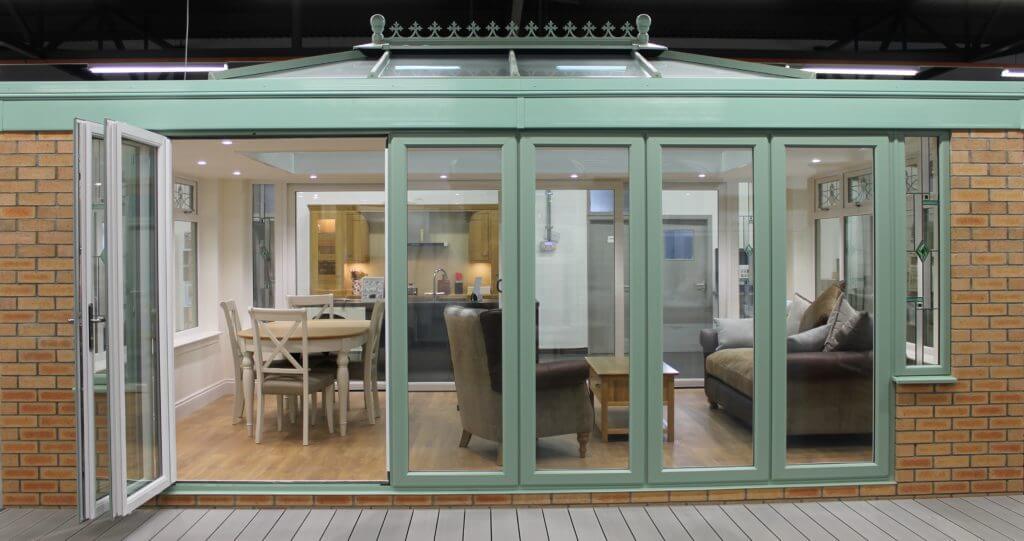 Swing & Slide Dining Area With Additional Home Office Room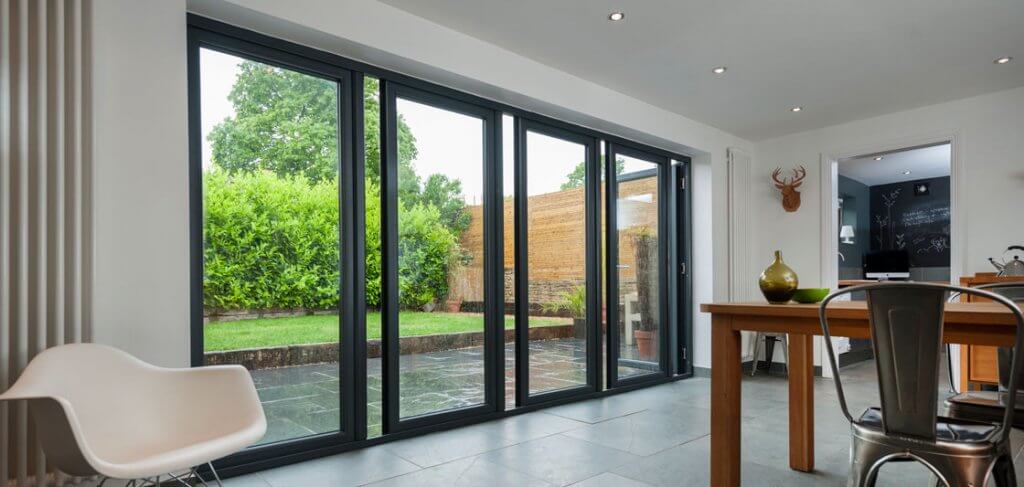 Living Space & Dining Area Orangery With Bi-Folds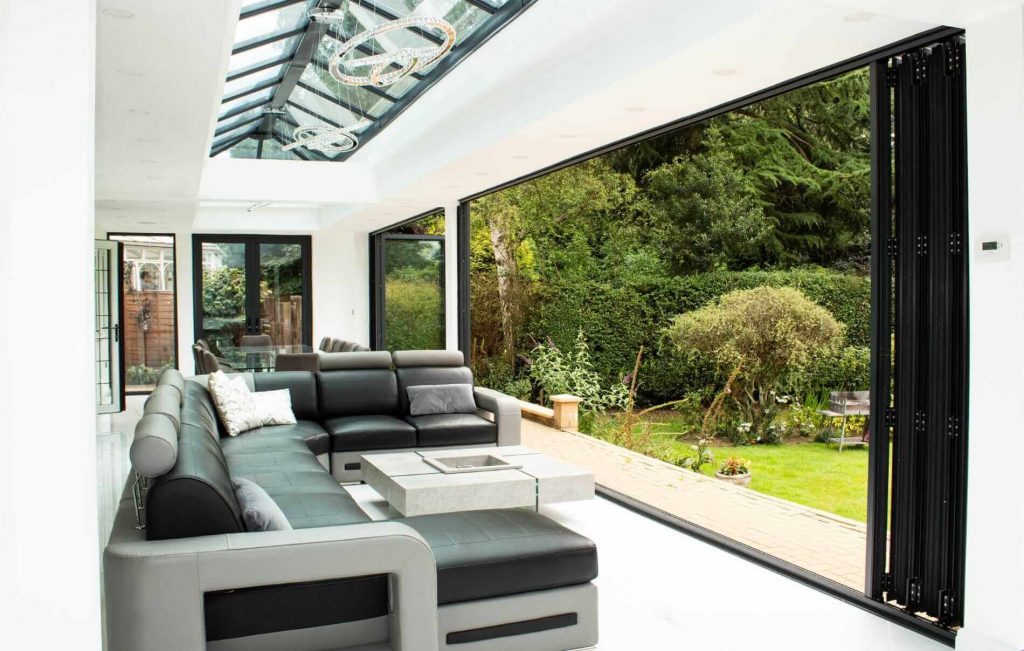 Aluminium Side Extension With A Pitched Roof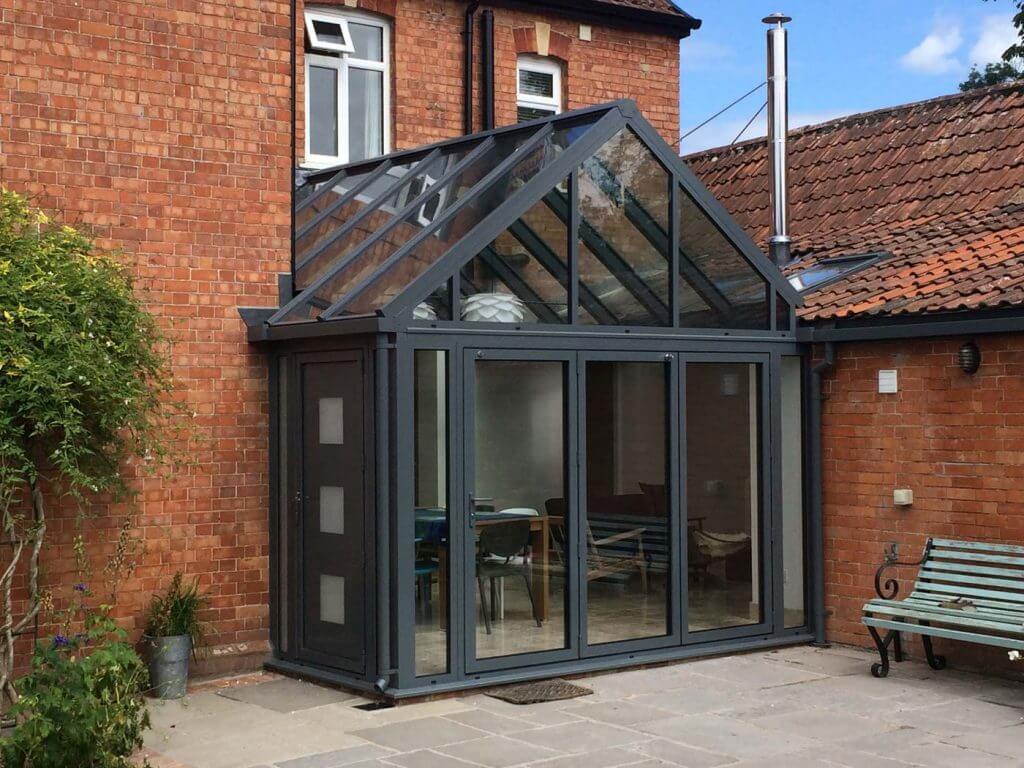 Out Of The Box Single Storey Extension Ideas…
Ultra-Contemporary Rear Single Storey Extension Idea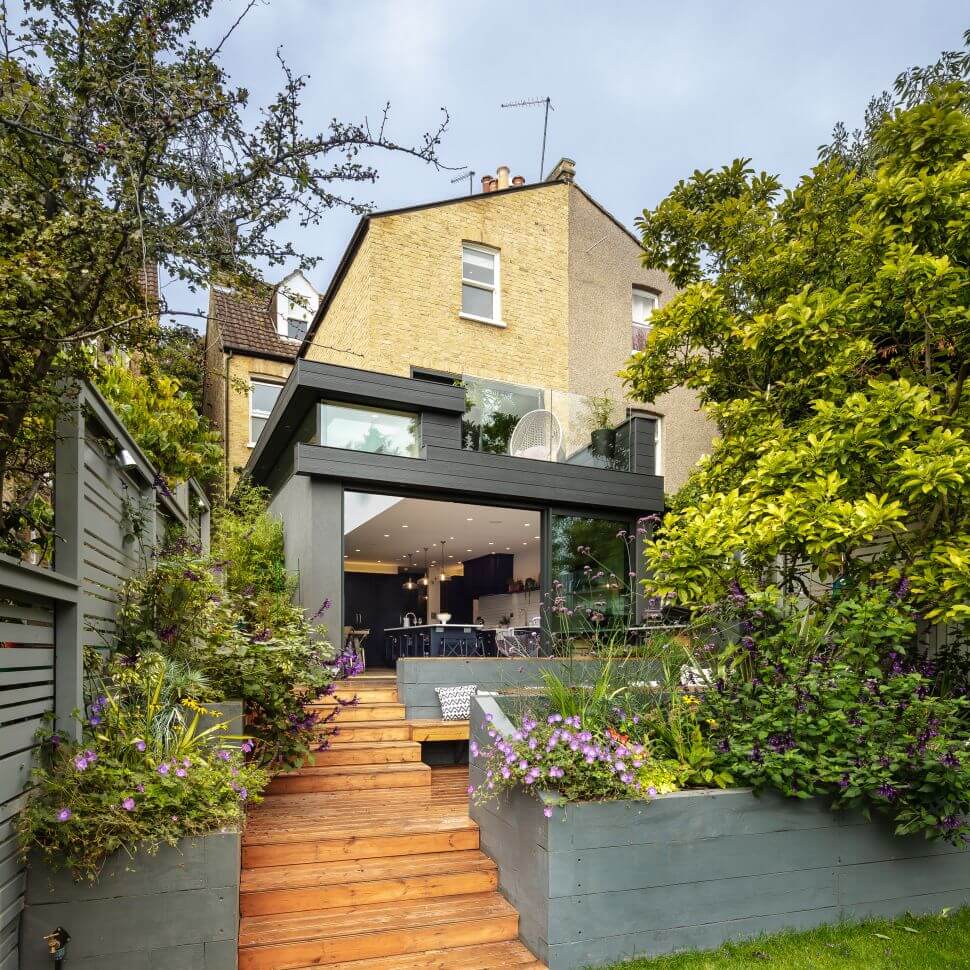 Long Rear Dining/Kitchen Extension With Accompanying Patio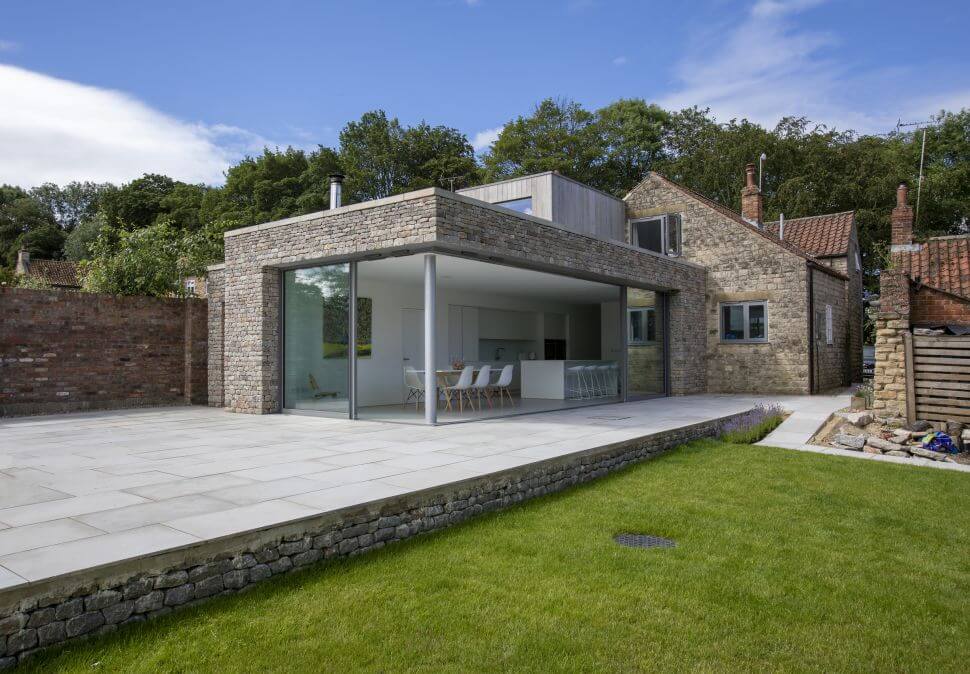 Bungalow Remodel
Super Long Single Storey Rear Extension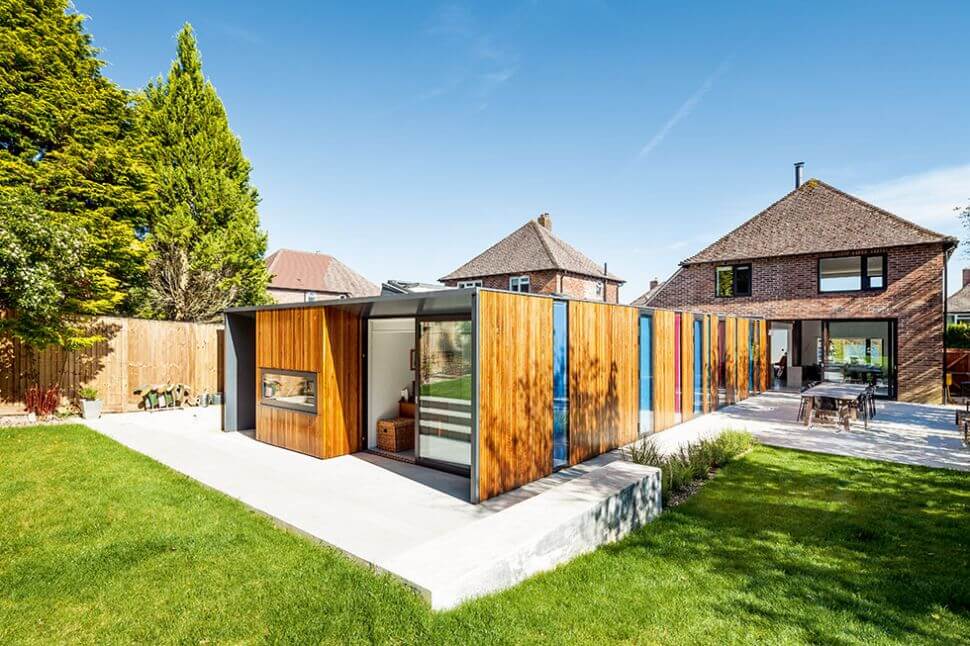 And That Was The Ultimate Single Storey Extension Ideas Guide for 2021
There we have it. Absolutely everything you need to generate your own single storey extension ideas and create your dream additional living space. We truly hope that you've found this guide useful, and that you now have a clearer vision for your extension plans.
At West Midlands Home Improvements, we have worked on a tremendous amount of varied single storey extensions in Birmingham & the West Midlands region. Alongside our sister company West Midlands Double Glazing, we can take any residential renovation from inception to completion.
If you have absolutely any questions or queries regarding single storey extensions whether it be on the interior design or construction side of things, feel free to get in touch with the WMHI team today!