The 7 Biggest Home Improvement Trends in 2022
Ever since March 2020, the requirements of homes have changed considerably. With more time being spent at home as well as the working from home revolution fully kicking into gear, this has had lasting knock on effects regarding home improvement trends in 2022.
With many business opting for a switch to hybrid working for their employees, the home needs to satisfy the needs of both work and play. They need to be multi-functional, more spacious and more aesthetically enjoyable.
If you're spending many more hours in any space, you'll naturally want it to feel, look and operate as optimally as possible! Many have turned to home improvement companies like us to make that happen. So, here are the biggest home improvement trends in 2022 that we've noticed across our many projects!…
Huge Increase In Home Offices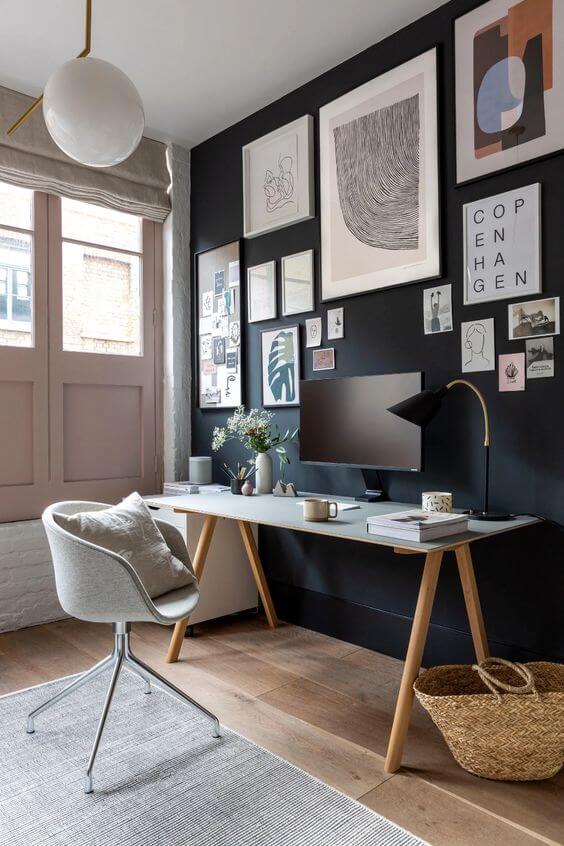 Many homeowners have had to allocate space for a home office. Initially, that would have been simply resetting an existing room's function. However, with the growing awareness of how the layout and aesthetic of a room can massively impact energy levels and productivity.
It's very understandable why this particular home improvement has been in the forefront for many. Also, creating a home office is a very fun renovation, where you can design a unique working space to supercharge concentration and motivation!
Whether it takes the form of repurposing existing living space or creating a new room via single storey extension, the home office is definitely one of the in vogue renovation projects of the year.
The Bathroom Refurbishment Boom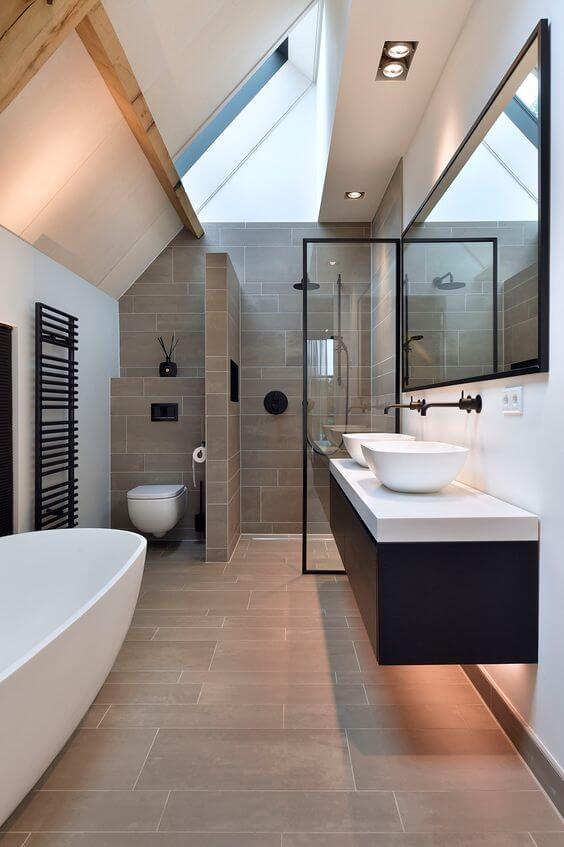 Bathrooms were one of the most renovated rooms in the UK during 2021. Homeowners want spa-esque bathrooms, as they are becoming not just a place for hygiene, but more for rest & relaxation.
With self-care and prioritising mental health wonderfully being at all time high, this is shown via many investing in the space where they can arguably feel most zen. After all, what brings more serenity than a good, long bath to loosen up after an intense day!
Many bathrooms that we've installed possess very appealing features such as heated floors, heated towel bars, freestanding tubs, steam showers, curb-less shower entries and bidet toilet seats. They also filled with calming, soothing colours, creating a desirable tranquil setting.
Nature & Neutral or Bold & Bombastic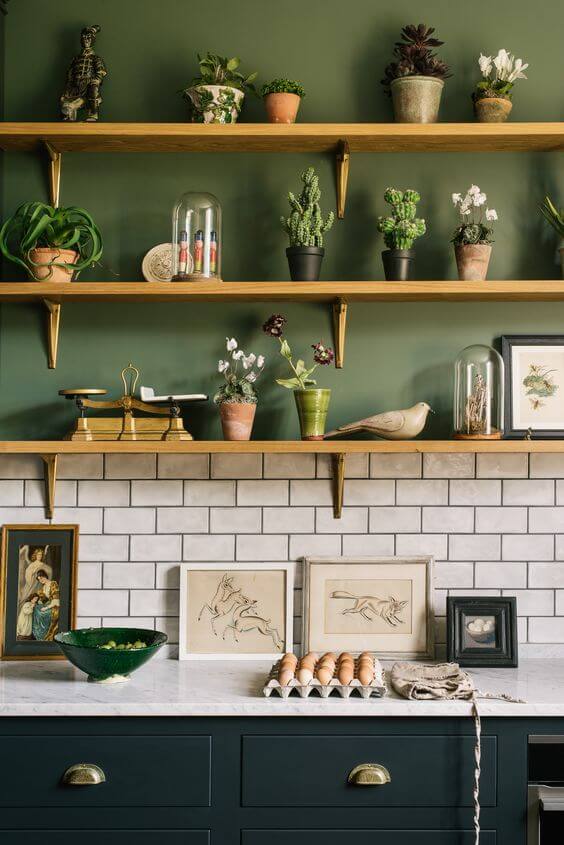 Speaking of design trends, this year is the time to either become more akin with nature and neutral tones or be very bold when it comes to decor. Nature-inspired designs are massively popular utilising natural materials, light and neutral tones.
Being stuck indoors for longer periods of time, it's only natural that many would yearn for a greater connection to the outdoors. This is not only achieved via colour selection, but also material choices. Hardwood floors, natural wood cabinets and countertops, and the inclusion of lots of green plant-life does just the trick.
However, the other on-trend design option is the polar opposite. Be bold instead of subtle, with vibrant saturated colours, mixed patterns or colour blocking paint techniques. Some refer to this as maximalism as opposed to minimalism, and can be done using either paint or wallpaper.
Bold paintwork can serve as fantastic statement or feature walls, whilst wallpaper gives you the unique opportunity to be creative and express your personality to the fullest!
The Eco-Friendly Revolution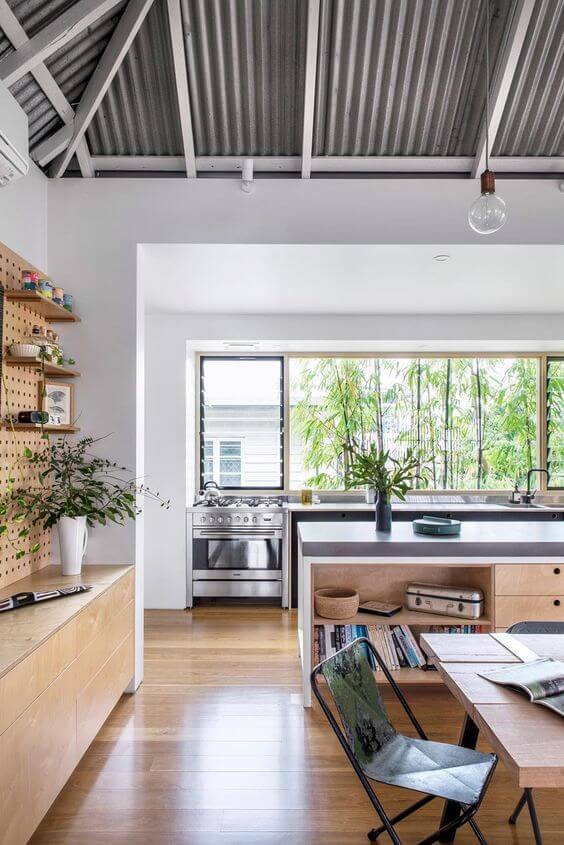 Demand for eco-friendly home improvements has been at an all time high! As climate change becomes an ever-growing concern for the population, homeowners have become increasingly conscious about their own environmental impact.
There have been huge surges in demand for double glazing, roof insulation, heat pumps, underfloor heating, sustainable building materials and homeowners were more likely to choose a tradesperson if they were eco-friendly in their practice.
Overall, there was an increase of 44% for eco-friendly home improvements in 2021 compared to the previous year, so homeowners are certainly laying the foundations to be more environmentally friendly in 2022 and the years beyond.
Home Bar Bonanza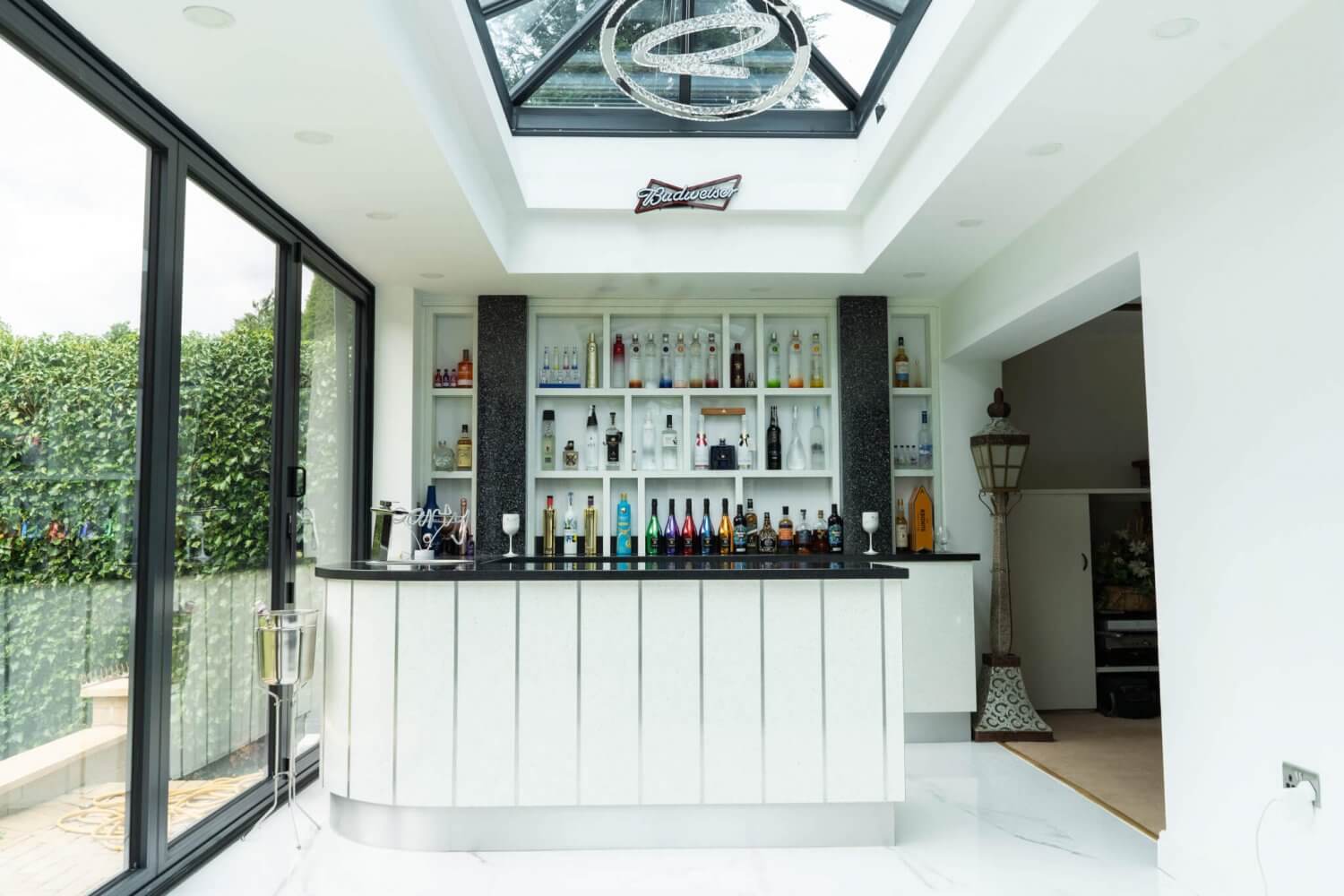 Believe it or not, 1 in 13 homeowners want to build a home bar in 2022. After a long period of time where going to the pub was not an option, many now have the want to bring the pub in-house…and who can blame them!
After what was certainly a challenging couple of years, many want to renovate in a way that will yield more space to entertain and relax in this year. Home bars serve as a great quaint getaway from the hustles and bustles of daily life.
Plus, unlike your local pub…you can have the pleasure of customising your home bar's aesthetic. Will you go for an authentic pub-look or will you opt for something a little bit more outside the box?
Building A Single Storey Extension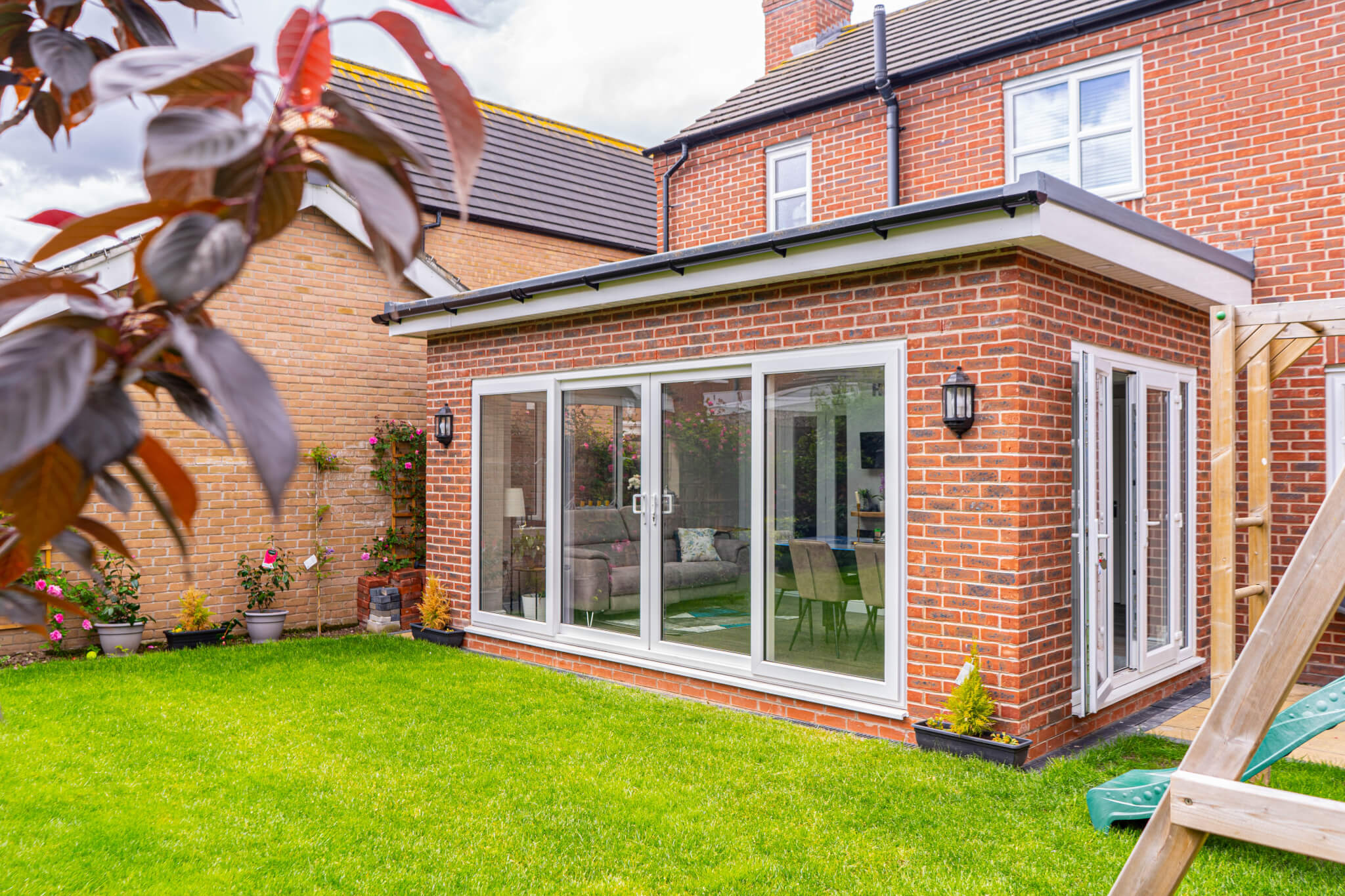 For many, creating a truly multifunctional living space will require, well…more space. Therefore, a single storey extension is one of the most cost-effective and popular methods to add more space to a home. 
Interestingly, extending with separate rooms is looking to trump open plan living in 2022. Reason-being potential buyers placing significant value on having additional rooms which provides greater flexibility and privacy.
Although, many are still opting for open plan living as they provide better areas for socialising, appease the desire for light and airy living spaces, and increase the ability for truly multifunctional spaces.
For example, kitchen islands, usually a staple feature in open-plan settings, can serve as a social hub, breakfast bars, and study settings. The best of all worlds!
Home Gym Life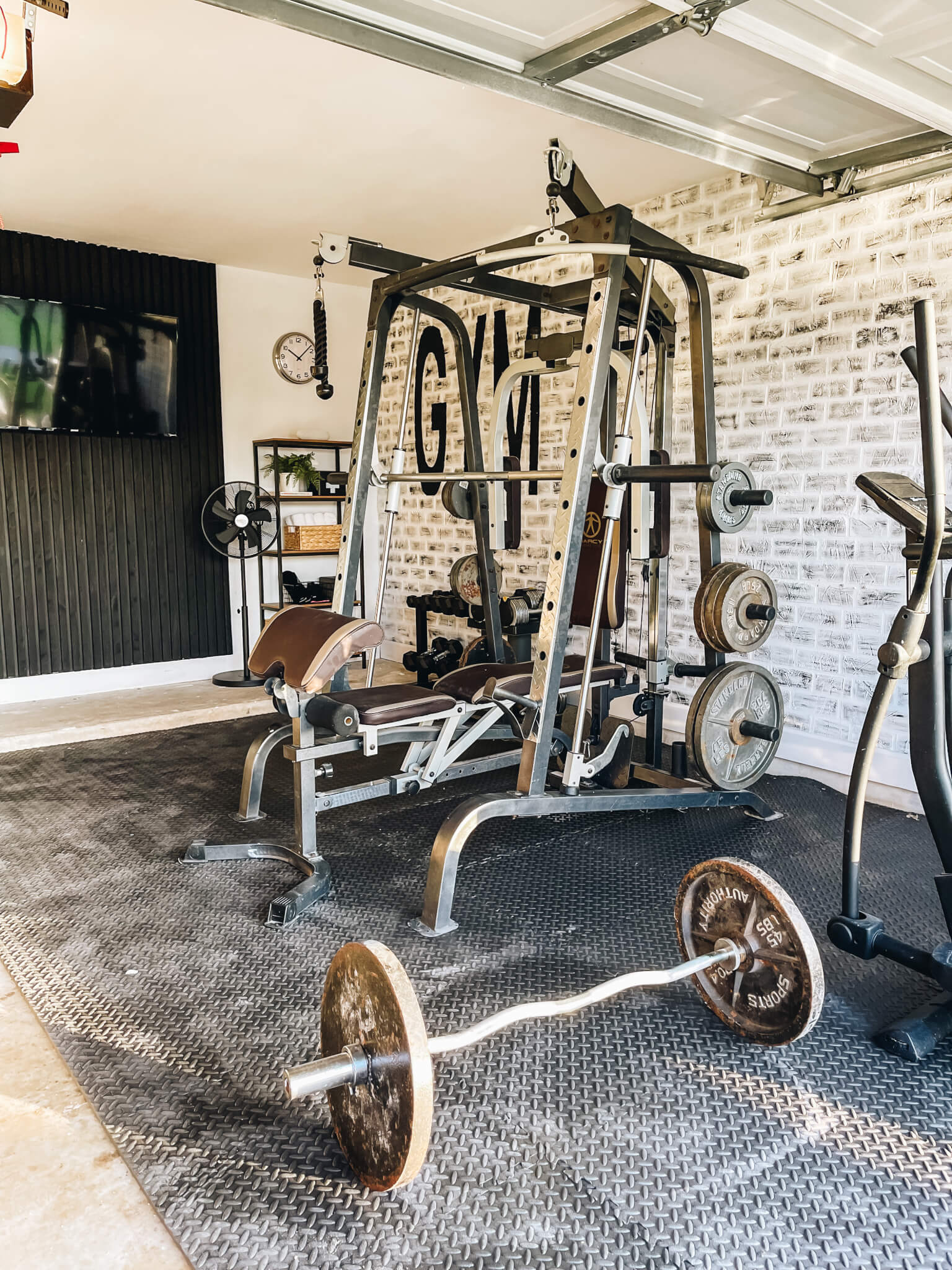 The creation of home gym set ups also saw a massive increase in demand over the last year. In fact, it was just below the demand for home bars. So, homeowners were willing to spend more on their bars than their gyms…whoda thunk it? 
However, a sizeable amount were and are looking to balance out those empty calories, and they are still a certified trend in the home improvement world in 2022.
One of the best methods for creating a home gym is a garage conversion. Garages are a lot cooler in temperature, can be ventilated easily & adequately, and usually have enough space for all the gym equipment you would need for effective workouts!
And that's our list of 7 home improvement trends in 2022… 
We sincerely hope you that you enjoyed reading this blog and found some inspiration with these contemporary trends!
At West Midlands Home Improvements, we are your one stop shop home improvement company who can turn your dream renovations from a mere vision into an actualised reality.
Just to let you know…we are one of the only companies in the West Midlands to offer 0% finance options on our entire range of services. So, you can spread the cost of your dream renovations over small & convenient monthly payments, instead paying for it all at once! 
Check out our Facebook or Instagram pages to see the latest pics and videos of our recently completed projects. 
If you live in the West Midlands or surrounding areas and want to jump on any of the trends you've just read in this blog, we can make it happen. Get in touch today!